CANCELLED: SAVE YOUR SOIL: Farm Stewardship Practices Presentation and Lunch
September 12, 2018
Location
American Legion, 148 Leonard St. S, West Salem, WI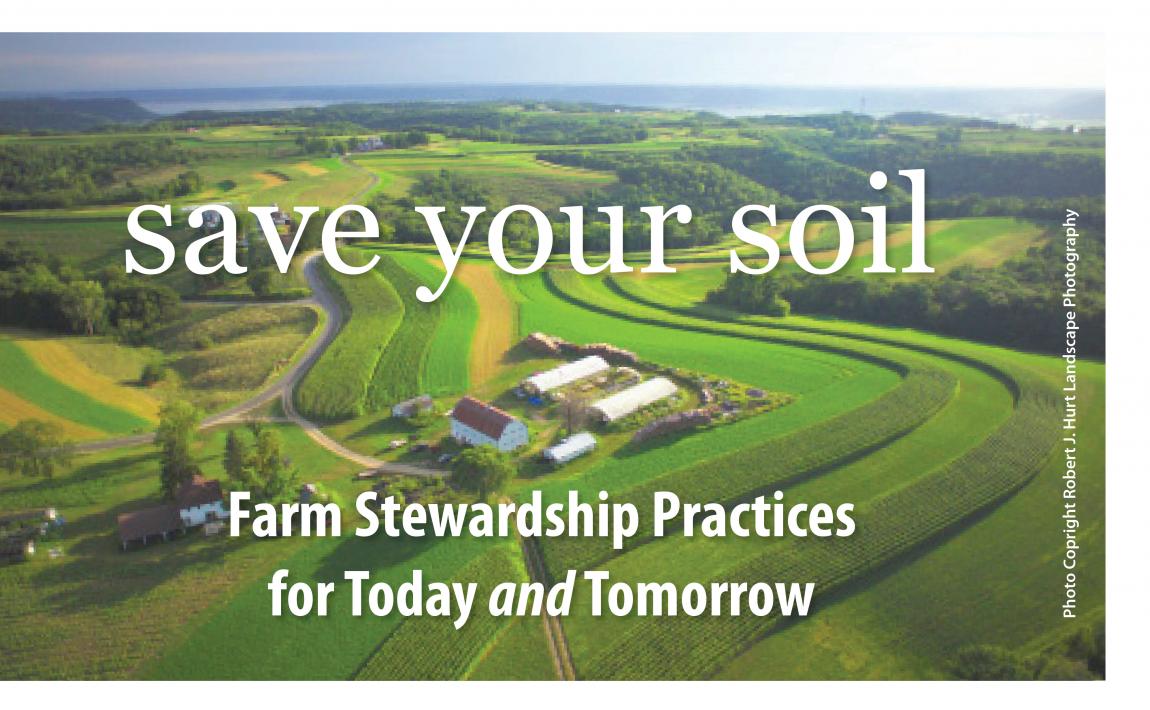 CANCELLED: Farmers and landowners! Join us to learn about improving production, retaining soil, and protecting your land at SAVE YOUR SOIL: Farm Stewardship Practices presentation and lunch. The event will feature a panel of experts from four organizations who will share latest practices and available resources for:
• Building soils, retaining water, and improving yield using cover crops
• Protecting farmland and wildlife habitat with conservation easements
• Available NRCS resources and Ag Extension programs
Attendees will have the opportunity to learn to steward their land for the greatest returns and to protect their land for the future. The presenters will be:
Ted Bay, Cover Crops Expert, Wallace Pasture Project
Megen Kabele, Conservation Specialist, Mississippi Valley Conservancy
Michelle Komiskey, NRCS District Soil Conservationist
Kaitlyn Lance, La Crosse County-UW Ag Extension Educator
FREE LUNCH will be served courtesy of the event sponsors, McKnight Foundation and Wallace Pasture Project.
This event is co-hosted by Mississippi Valley Conservancy, La Crosse County-UW Extension, USDA's Natural Resources Conservation Service (NRCS), and Wallace Pasture Project.
RSVP by Monday, September 7 to ensure adequate seating and food are prepared. Contact Megen Kabele by email at [email protected] or by phone at 608-784-3606 ext. 7.

September 12, 2018
Location
American Legion, 148 Leonard St. S, West Salem, WI
Directions
From La Crosse: Take I-90 E to Neshonoc Rd in West Salem. Take exit 12 from I-90 E (8.6 miles)
Turn left on Neshonoc Rd. Turn left onto City Loop and turn left onto Jefferson St. E then turn right onto Leonard St. S. Destination will be on the left.