Celebrating New Amsterdam Grasslands – Part One
February 27, 2021
10:00 a.m.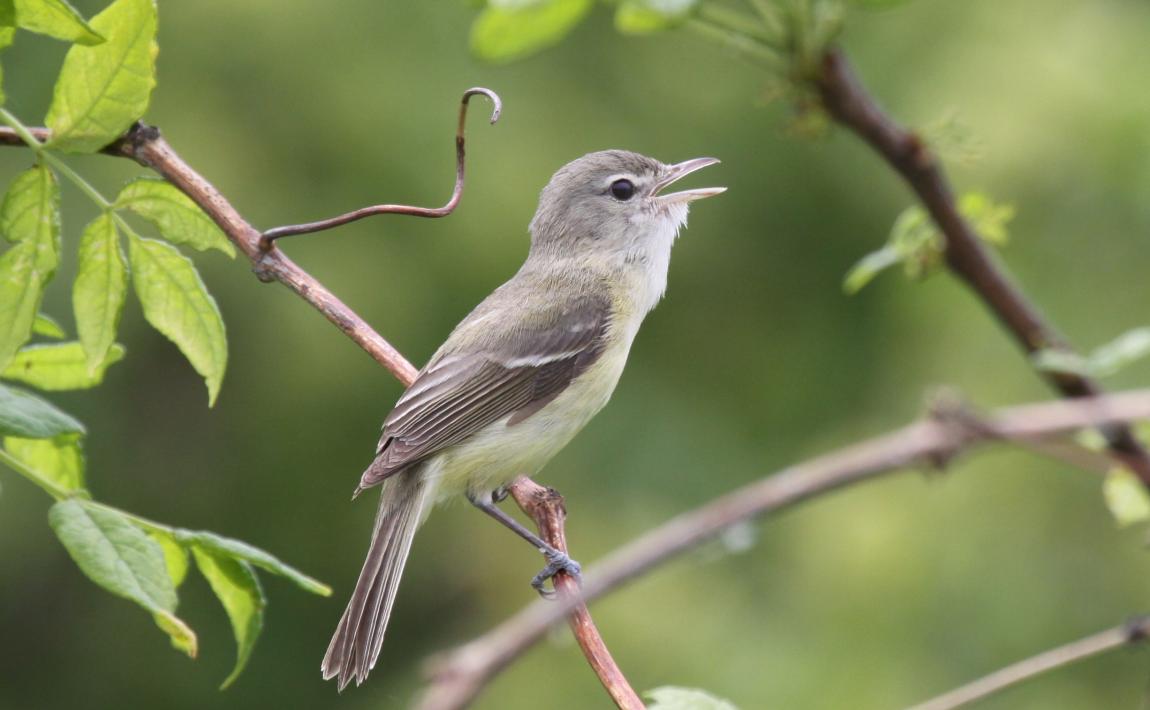 Zoom in to meet our New Amsterdam Grasslands team, ask questions, learn about the nature preserve and the many ways to enjoy it. You can even explore it on snowshoes right now!
Since 1970, North America has lost almost 3 billion birds, including more than half of our grassland birds. The New Amsterdam Grasslands nature preserve plays an important role in the conservation of our country's increasingly rare grassland birds.
Advance registration for this online event is required before end of day on Thursday, February 25th.
Photo of Bell's vireo courtesy of Dan Jackson
Sign Up