Love the Bluffs Volunteer Activity in La Crosse
August 30, 2019
9:30 a.m.–3:00 p.m.
Location
Meet-up at Lower Hixon parking area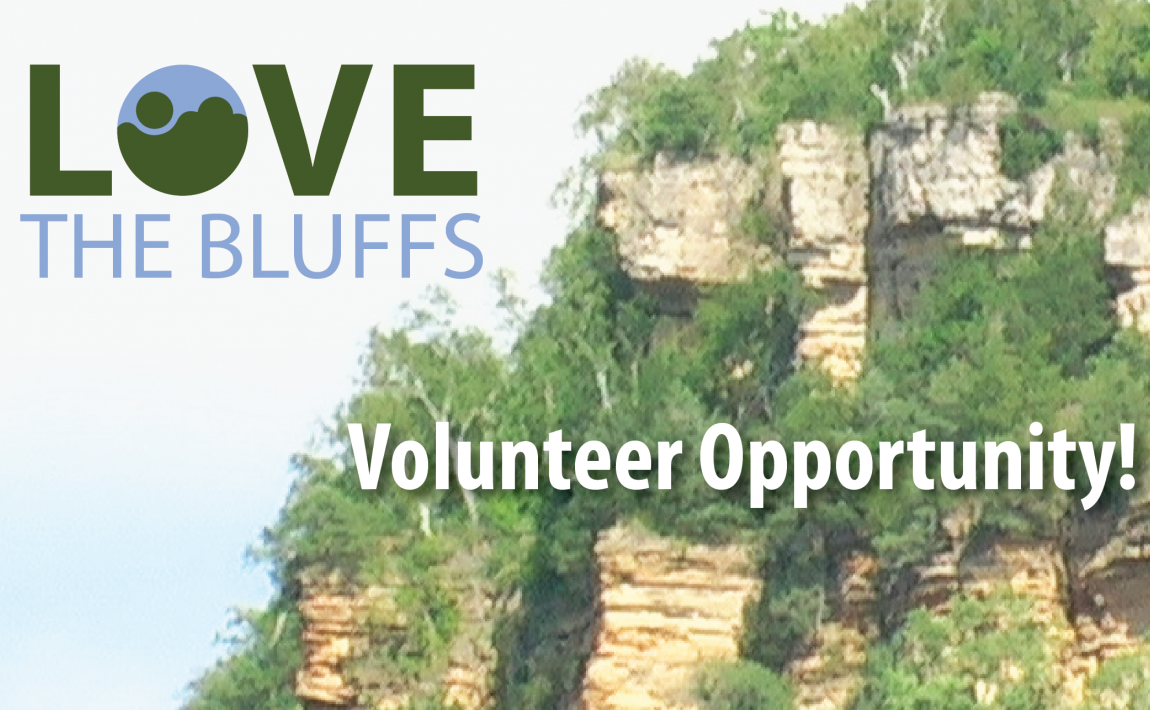 Join our partners from Friends of the Blufflands for a session of buckthorn clearing to restore oak savanna at Lookout Prairie in the La Crosse Blufflands. Together, we're restoring wildlife habitat in the La Crosse Blufflands for a healthier future for all! That's right, restoring the native wildlife habitat protects air and water for the future. And fun today!
Tools are provided. Please dress in layers and wear long pants, long sleeves, and close-toed shoes. Please bring your own work gloves (the heavier the better) and safety glasses if you have them. Plan to bring a lunch or snack along with plenty of water to drink. Bring your own sun and insect protection, too.
Please share a couple of minutes to sign-up below at least 24 hours before the event so we know how much equipment to bring.
Sign up