December 8, 2018
10:00 a.m.
Location
Kann Tree Farm, 7762 County Road B, Sparta, WI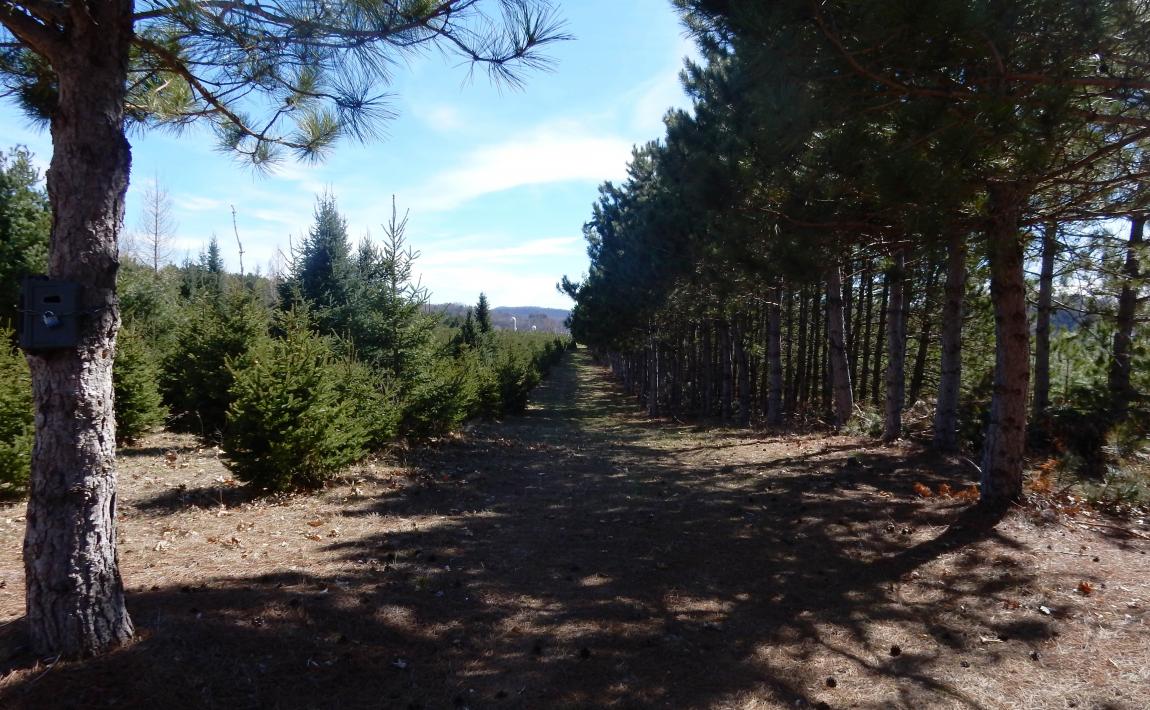 TREE FARM WALK
Celebrate the changing seasons with a guided walk on a private tree farm. You'll will learn about the Kann Tree Farm and why the landowner chose to create it and protect it. This hike is part of the Conservancy's 2018 "Linked to the Land" series of outdoor experiences sponsored by Mayo Clinic Health System.
Gerald "Jug" Kann was named by the American Tree Farm System (AFTS) as "Regional Outstanding Tree Farmer of the Year in 2016." To be eligible for that award, tree farmers must exhibit the most exceptional forest stewardship to protect and improve forest health, wildlife habitat, clean water, and sustainable wood supplies and must promote this stewardship within their communities.
Jug will lead the walk on this beautiful farm and discuss his forestry management practices. Attendees will learn about forest management on conserved land from an exemplary tree farmer in our backyard.
Jug purchased 80 acres north of Sparta in the mid-1990's and planted white spruce, white pine and red pine all raised to be selectively harvested and sustainable. Over the years, the Kann family has planted over 45,000 trees and ran part of their business as a "choose and cut" Christmas tree farm. While no longer selling Christmas trees, they continue to manage the farm according to sustainable forest management plans that Jug developed over 40-plus years of owning the land.
Please RSVP to [email protected] or call 784-3606 ext. 6
December 8, 2018
10:00 a.m.
Location
Kann Tree Farm, 7762 County Road B, Sparta, WI
Directions
From La Crosse: Take I-90 East to exit #25 and head north on State Hwy 27 (Black River St.), Follow Hwy 27 to West Montgomery St and turn right, continue until Water St./Cty Rd B. Turn left on Cty Rd B for 8.3 miles. The Kann property is located to the right with Kann Tree Farm sign. Watch for MVC signs where to park.