2021 Trail Trek Challenge Kick-off
April 24, 2021
10:00 a.m.–10:30 a.m.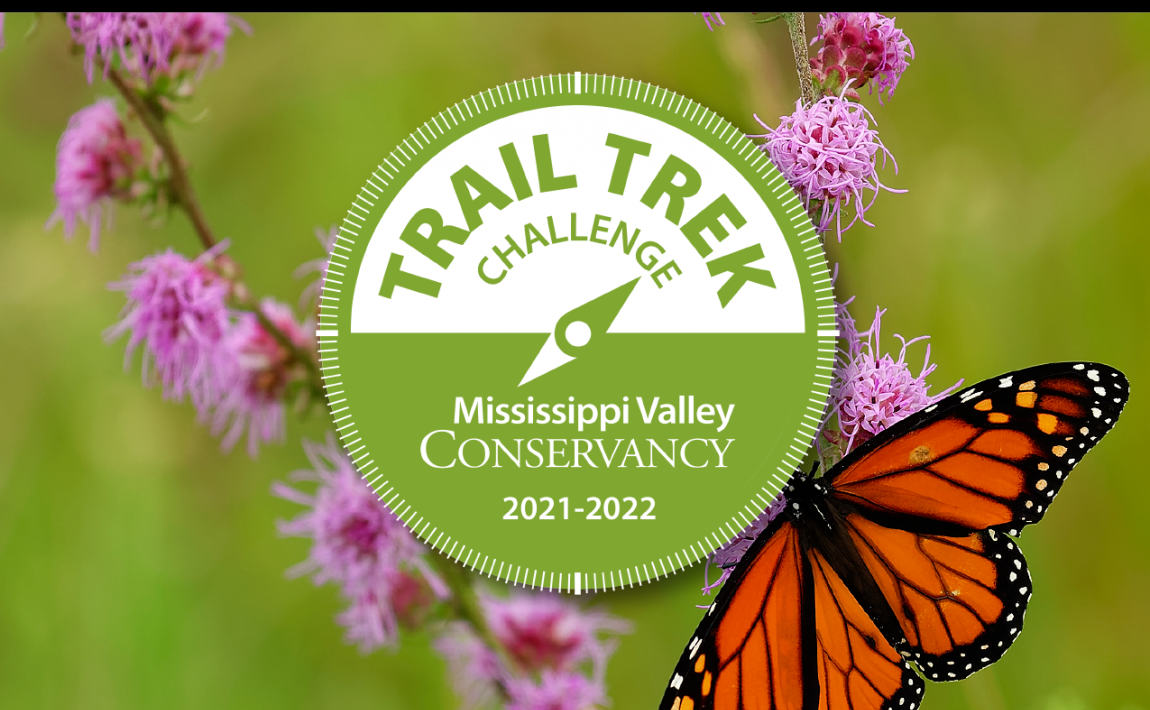 There's more outdoor fun in store for hikers of all ages in the Trail Trek Challenge 2021. The year-round hike/walk program at nature preserves protected by Mississippi Valley Conservancy will be launched with an online kick-off event that includes an overview including new program features, a conservation quiz, and a prize drawing at 10:00 a.m., Saturday, April 24th, on Facebook LIVE. Also on that date, online registration will open on the refreshed Trail Trek Challenge page on our website.
Participation in the Trail Trek Challenge is free and open to anyone who wants to get outdoors and walk in the beauty of nature – a great opportunity in this time of added health and safety awareness – and the 2021 program has a new family-friendly feature to help engage youngsters with nature discoveries. All the details will be shared on April 24th.