What is the Kickapoo Bird Habitat Initiative (KBHI)?
We are honored to be recipients of support from The Cornell Land Trust Small Grants Program to work with project partners Valley Stewardship Network, the Kickapoo Valley Reserve, and the Wisconsin DNR in spearheading the Kickapoo Bird Habitat Initiative. The program consists of a three-pronged approach of habitat management, data collection, and public education and outreach within the Kickapoo Valley – Wildcat Mountain Important Bird Area.
Vision Statement:
A healthy landscape of diverse native habitats and farmlands that support sustainable populations of birds, and provides an enriched quality of life for all who live, work, and play here.
Mission Statement:
A public and private partnership to increase awareness, improve habitat, and engage landowners in conservation practices for birds and other wildlife within the Kickapoo-Wildcat Important Bird Area.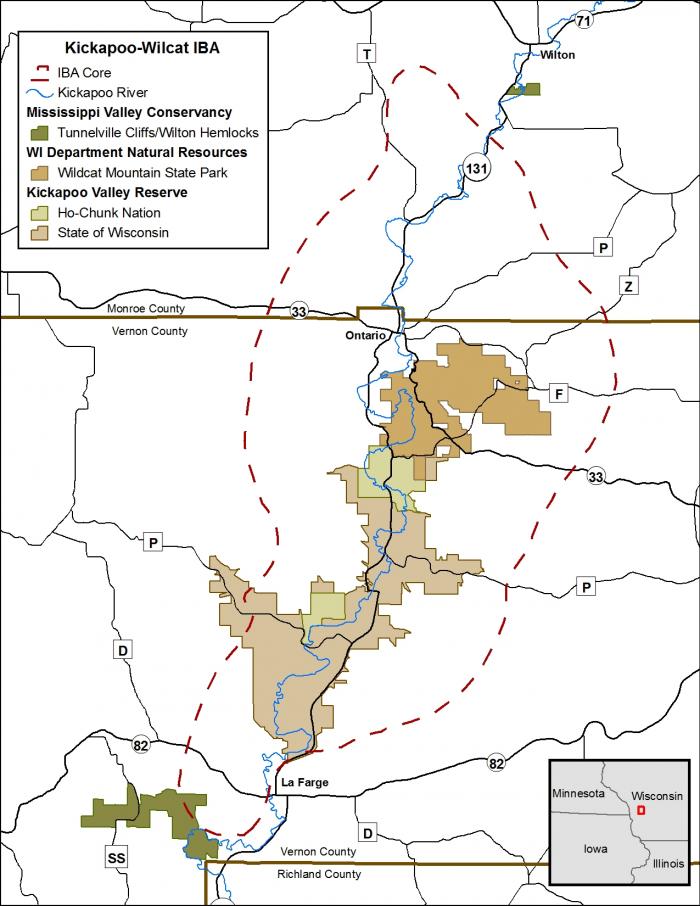 Partners:
Mississippi Valley Conservancy
Supporters:
Contact Information:
Krysten Strong, Stewardship Associate
Mississippi Valley Conservancy
[email protected]
(608)784-3606 ext 9
Jason Vidas, Bird Friendly Farm Coordinator
Valley Stewardship Network
[email protected]
Gallery photos below are courtesy of Allen Blake Sheldon. All rights reserved.
Birds of the Important Bird Area in the Kickapoo River watershed area (a partial selection)