October 23, 2021
10:00 a.m.
Location
Crawford Country location (near Ferryville) details coming soon!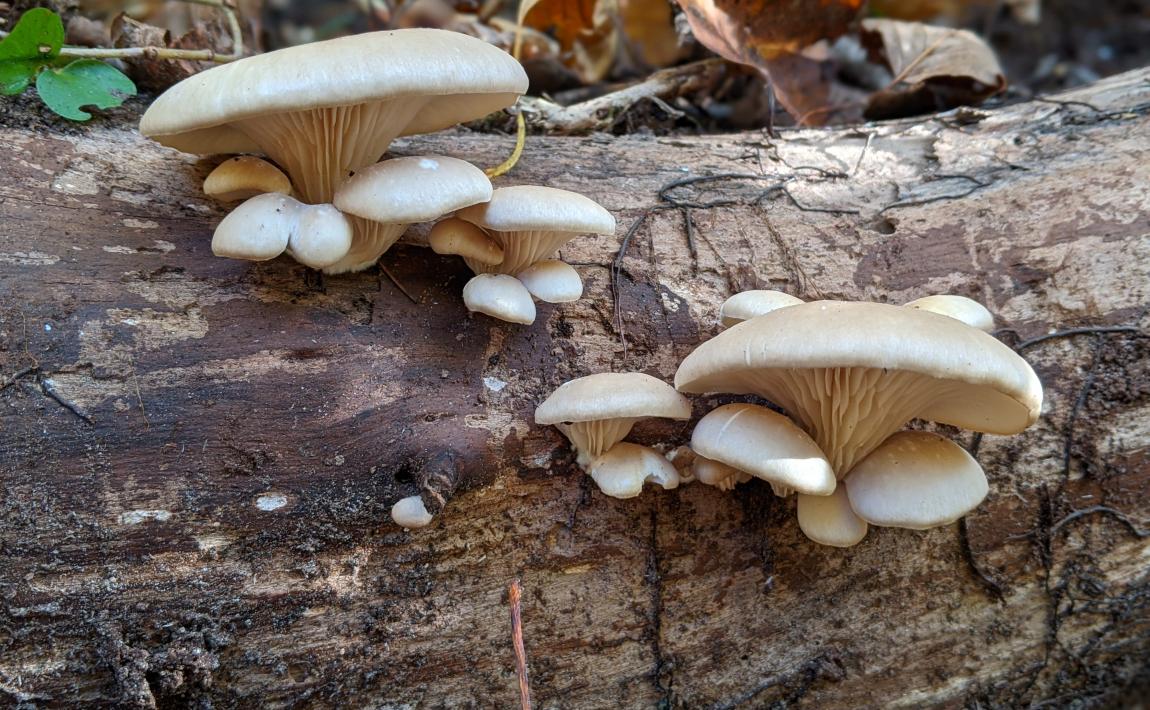 Join us for a morning of foraging for wild mushrooms on a bluff high above the Mississippi River in Crawford County with Thomas Roehl of the UW-La Crosse Mycology Club. Location details will be coming soon! This event is part of the Conservancy's 2021 "Linked to the Land" series of outdoor experiences on the many nature preserves it protects for wildlife habitat, scenic beauty, education, and recreation in the Driftless Area.
Mushroom hunting is a popular way to enjoy the seasons. In October, foragers in Wisconsin's Driftless Area may be lucky enough to find such varieties as honey mushrooms, chicken-of-the-woods, hen-of-the-woods, turkey tail, and puff ball mushrooms. There are also a number of look-alikes that can be poisonous, so the opportunity to have an expert available to verify findings is essential before consuming any found mushrooms.
Thomas Roehl has been mushroom hunting for ten years since taking a class on fungi while an undergraduate at the University of Virginia. After graduating, he started a blog (Fungus Fact Friday) and became a foray leader at the Mycological Association of Washington D.C. He now lives in La Crosse where he is pursuing a master's degree in mycology.
What to bring: Basket, paper or wax paper bags (not plastic) – a tackle box also works great, pocket knife, camera (with GPS to mark your favorite spots), magnifying glass, drinking water, and snack.
What to wear: It's hunting season, so bright-colored clothing is important for safety. We also recommend long pants and close-toed walking shoes or boots.
Advance registration is required for this live outdoor event before end of day, October 20th, or until it is full. Registration will be limited in size due to COVID-19 safety precautions. Masking and social distancing are encouraged.
Registration for this event is now closed.