Land Trust Days Sinsinawa Hike
September 26, 2020
10 a.m.–12:00 p.m.
Location
Sinsinawa, Wisconsin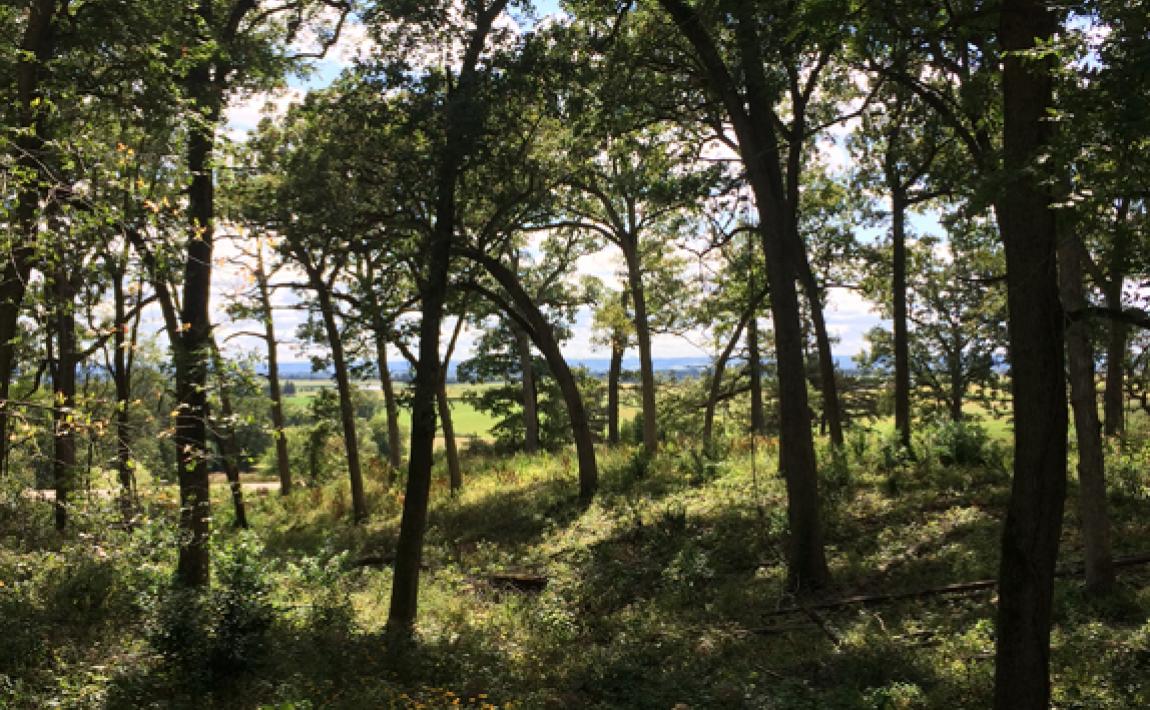 Enjoy a fall hike on the 450-acre Sinsinawa Mound with Sinsinawa staff and the Mississippi Valley Conservancy to celebrate Wisconsin Land Trust Days. This unique property is home to the Dominican Sisters of Sinsinawa, restored oak savanna, an organic collaborative farm, the highest point in Grant County, and much more.
Along the hike, you'll learn about ecological restoration, sustainable agriculture, conservation easements, indigenous history, and visit a solar array. Participants will also learn how and why the Dominican Sisters of Sinsinawa came to the goal to permanently protect the land with a conservation easement. Over 200 different plant species and 101 different birds have been documented within this sacred and diverse site.
Registration will be limited to allow for social distancing at this event. Participants are welcome to bring their own picnic lunch to enjoy at the conclusion of the hike.
ADVANCE REGISTRATION IS REQUIRED. There is a $10 registration fee for this event. Click for online registration.
Watch for updates here and on our Facebook page. Please note that all events are subject to scheduling changes and cancellations due to the COVID-19 situation.
Photo of oak savanna at Sinsinawa Mound by Kelly Sultzbach