Naturehood Connections Friday Work Parties
June 3, 2022–August 26, 2022
9:30am–12:00pm
Location
Savanna Oaks Nature Preserve in Onalaska (Clifford Dr. access)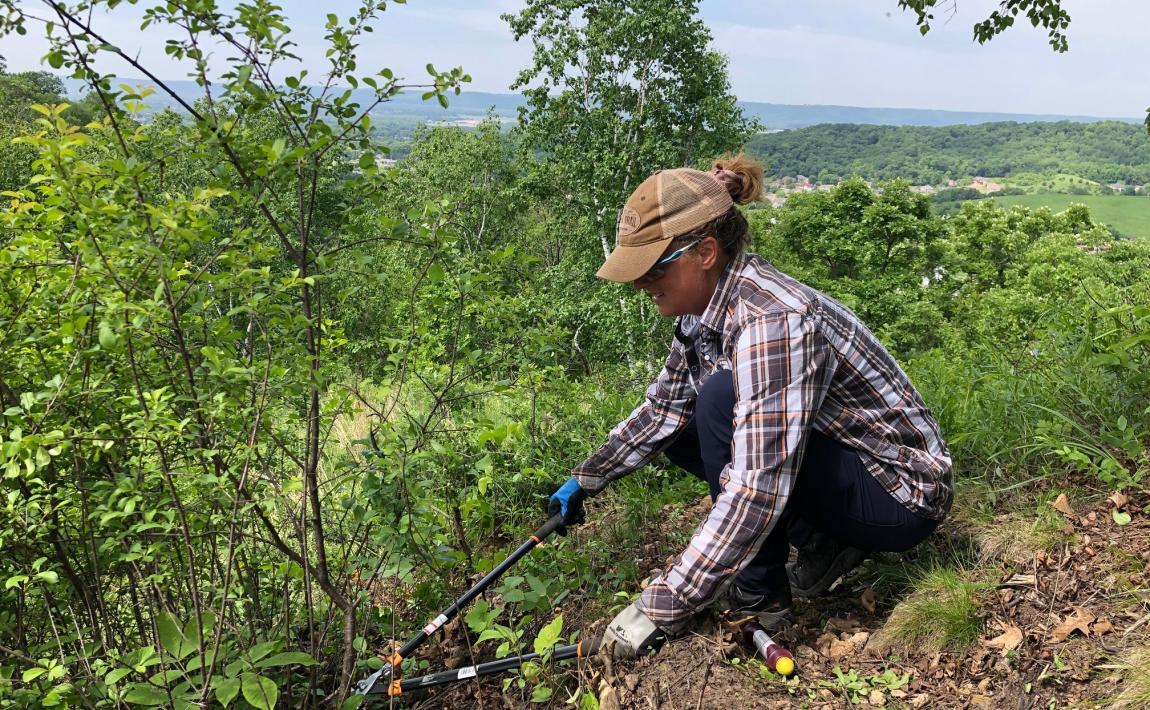 Join members of our summer intern crew as we work to restore native prairie and oak savanna habitat from 9:30am-Noon every Friday from June 3-August 26 at the Savanna Oaks Nature Preserve in Onalaska. We will show you the Naturehood Connections toolbox, provide assistance, and answer questions about the habitat restoration activities you can participate in through Naturehood Connections. We will all meet at 9:30am at the preserve kiosk, which is located at the Clifford Drive cul-de-sac (point of interest #1 on this map), and will take a short walk to the restoration area from there.
Please wear long pants, long sleeves, ankle-covering socks, a hat, and close-toed shoes. Please also bring plenty of water, bug spray, and sunscreen. Consider bringing your own work gloves and safety glasses also if you'd prefer to wear your own.
Let us know if you plan to attend by sending an email.
If Friday mornings don't work for you, you can sign up for access to the toolbox whenever you like. You can read more about the Naturehood Connections program at Savanna Oaks by visiting the program webpage at this link.
Naturehood Connections is made possible with support from the La Crosse Community Foundation and Xcel Energy Foundation.