FOR THE WILD: Habitat Restoration Party at Cassville Bluffs
July 14, 2022
10:00am–3:00pm
Location
5334 Sand Lake Ln, Cassville, WI 53806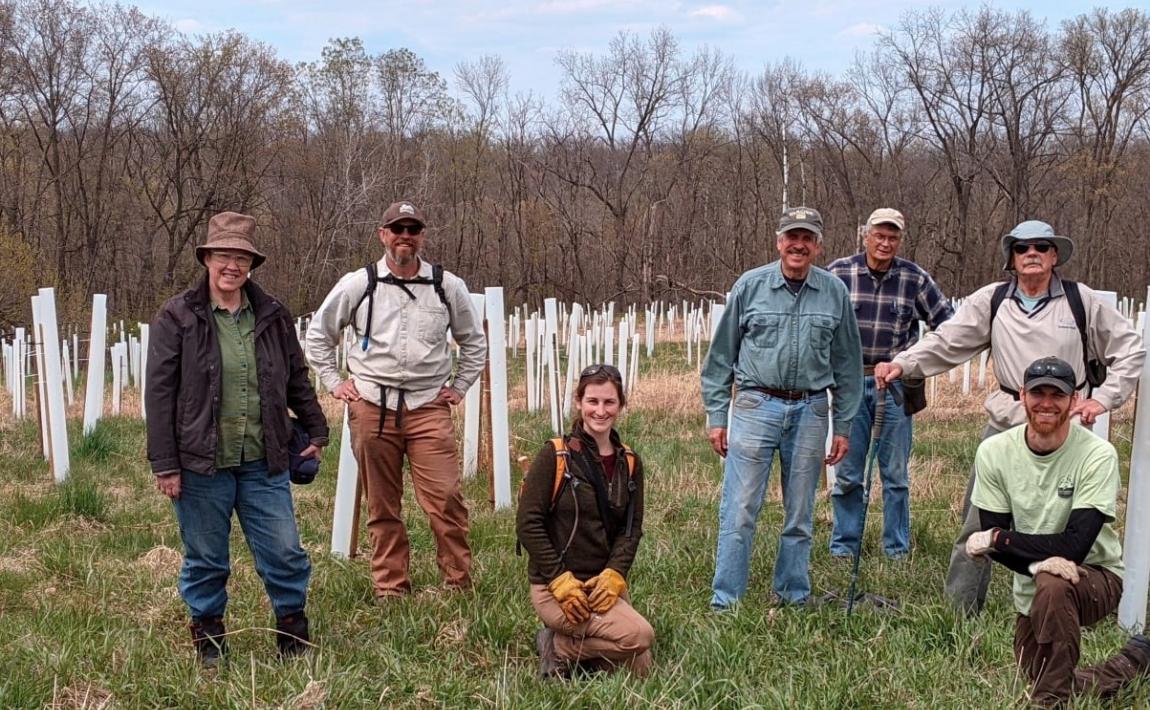 Join us at Cassville Bluffs for a day of trail and tree tube maintenance! This property has gorgeous views of the river, high ecological importance, and a large diversity of wildflowers.
Last year, we planted 2,000 white and bur oak trees at this nature preserve to restore an old farm field back to native oak woods. After a year facing the elements, many of the tree tubes will need to be maintained, which is what we need help with the most. The tree planting area that we will be working in most of the day is flat, but the trail that we'll hike in on can be steep in spots.
What to bring: Hammer for fixing tree tubes, bag lunch, water, snacks, sturdy close-toed footwear, weather-appropriate field clothes (including long pants and long sleeves), hat, bug spray (apply to socks, lower legs, and pant bottoms for tick protection), sunscreen. Bring your own work gloves and safety glasses if you'd prefer to wear your own (we will bring extras).
July 14, 2022
10:00am–3:00pm
Location
5334 Sand Lake Ln, Cassville, WI 53806
Directions
From La Crosse, follow Hwy 35 south through Prairie Du Chien. Continue on Hwy 18 through Bridgeport for approximately 4 miles then turn right/south onto 35 towards Patch Grove and Bloomington. In Bloomington turn right/west onto 133. Continue on 133 until you reach Cassville. From Cassville, continue east on Hwy 133 for approximately 2 miles then turn right east onto Sand Lake Lane. Follow Sand Lake Lane to its end, The Cassville Bluffs State Natural Area gate driveway is just past the last house on the left. Turn into this driveway and follow it to a turnaround area with a Conservancy access gate and property sign.