FOR THE WILD: Habitat Restoration Party at Wilton Hemlocks
June 28, 2022
9:00am–12:00pm
Location
25690 HWY 131, Wilton, WI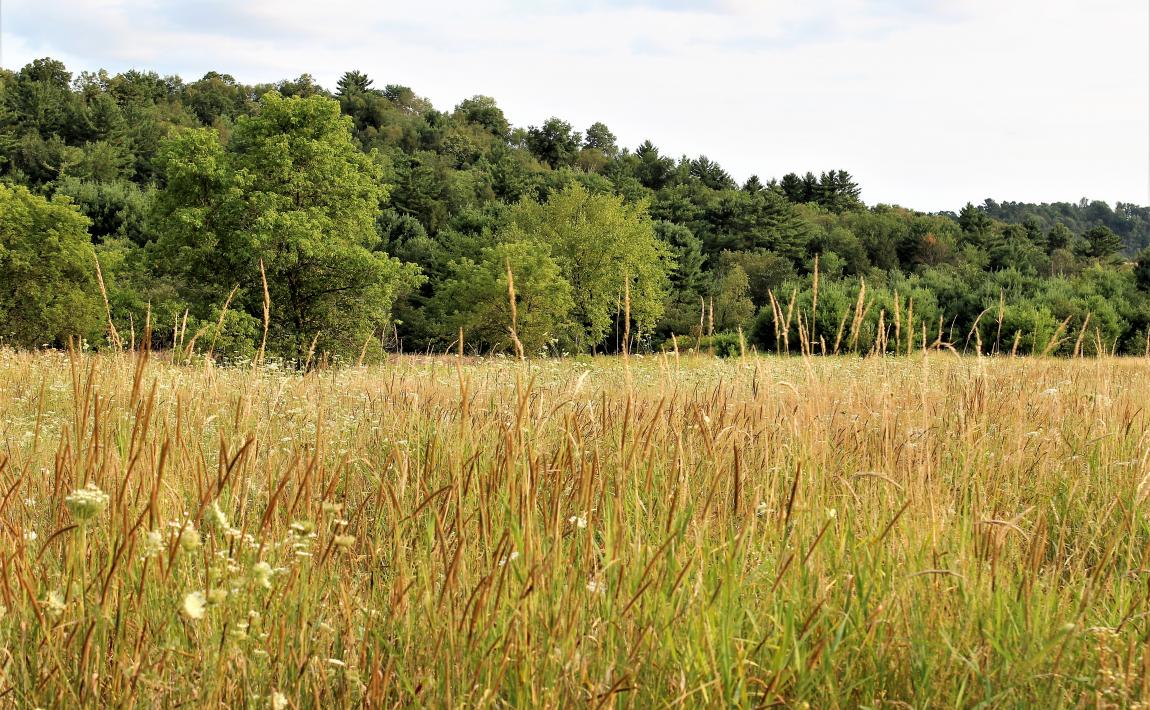 Please consider joining us for a day of removing invasive wild parsnip at Wilton Hemlocks! Our Land Management team will be there to show you how to safely and effectively remove this nuisance plant, and the terrain will be relatively flat.
Wild parsnip is a non-native invasive plant that crowds out native plants and wildlife and creates a safety hazard for preserve visitors. Although the sap from this plant, when exposed to sunlight, can cause a sunburn-like rash and in severe cases, blistering, this plant is very safe to remove if you are wearing the proper clothing and know the right techniques. Our entire Land Management team will be there to guide you and answer your questions. Please carefully review the dress code below before attending.
Required dress code: Long sleeves, long pants, long socks, sturdy footwear (preferably boots), sun hat, leather work gloves (we will provide some if you do not have any), safety glasses (optional).
We also recommend bringing: Water, snacks, bug spray (apply to socks, shoes, and pantlegs for tick protection), sunscreen.
June 28, 2022
9:00am–12:00pm
Location
25690 HWY 131, Wilton, WI
Directions
From La Crosse take I-90 East to County 16 in Sparta. Exit I-90 and turn left/west onto County 16. Continue on 16 for one mile then take the third exit on the traffic circle for County 71 South. Continue on 71 South through Norwalk for 20 miles until you reach Wilton. In Wilton turn right/South on S Water St/HWY 131 and continue south for 1 mile. Destination parking is on the East side of the road at 25690 HWY 131 Wilton, WI.