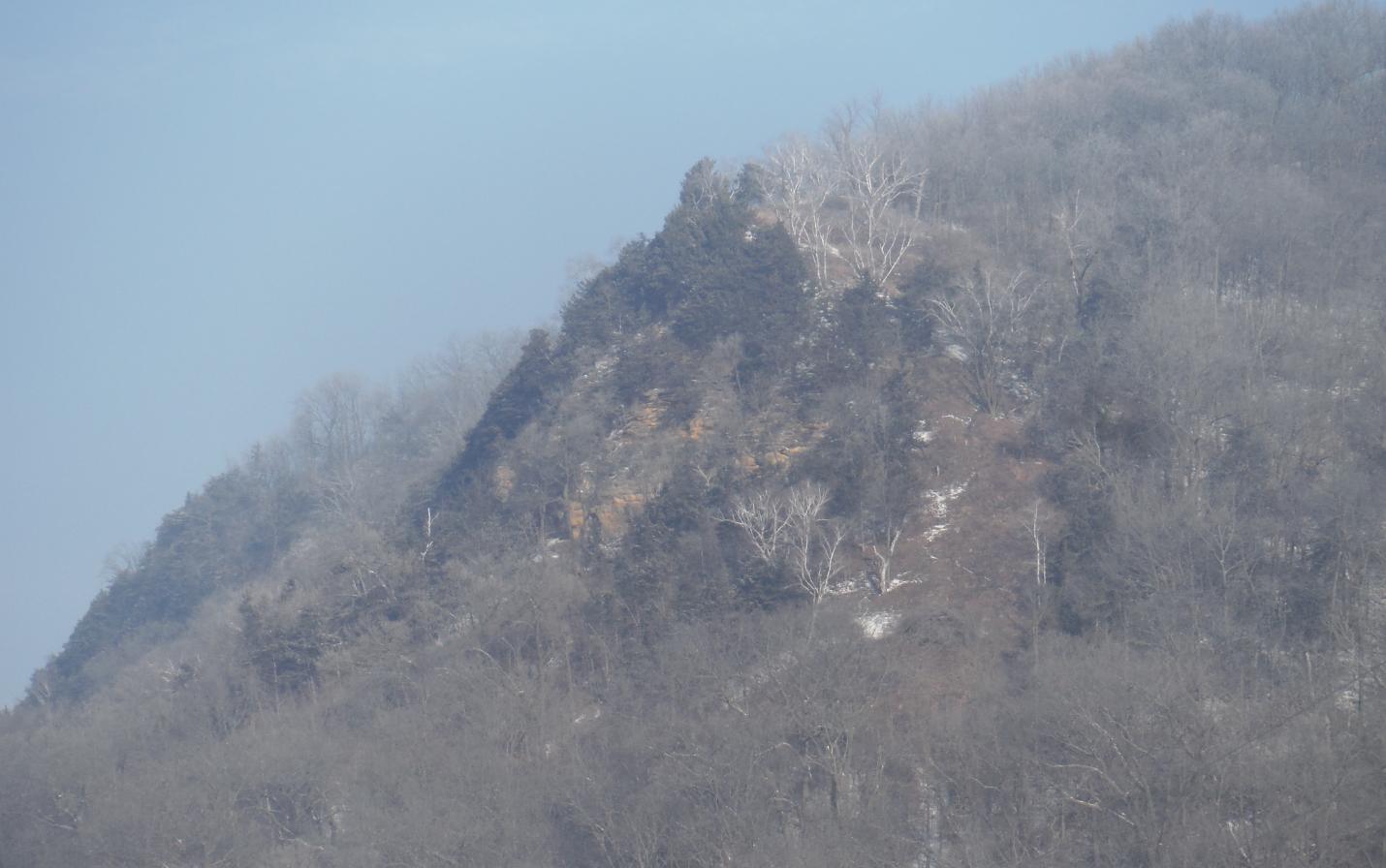 When Tim Wucherer signed up to be site steward for Angel Bluff, one of the 22 nature preserves owned by the Conservancy, he knew exactly what he was getting into. He had already helped out on several volunteer habitat restoration work days there, and he liked the idea of incorporating the site into his life of conservation beyond his job.
"It's better than being in my backyard," said Tim, who lives in nearby Alma.
From his upbringing, education, and career in conservation, Tim brings immense knowledge and experience to his new role as a volunteer site steward for the Conservancy. He also looks forward to using Angel Bluff as an outdoor classroom for his community's schools and as a demonstration site where he can share habitat restoration practices with area landowners.
"Site steward" is a new position for which the Conservancy has recently begun to recruit knowledgeable volunteers. With over 3,500 acres of wild land to manage, help is needed in the management and restoration of wildlife habitat. "Site stewards bring eyes and ears to the properties on a consistent basis that staff alone does not have capacity to achieve. Tim brings personal and professional passion and expertise to restoring the landscape of Angel Bluff," said Conservancy land manager Levi Plath.
Learn more about becoming a site steward and other volunteer opportunities.
Tim Wucherer is the new volunteer site steward for Mississippi Valley Conservancy at Angel Bluff in Buffalo County. Growing up, Tim, who was born and raised in Holmen, spent a great deal of time outdoors with his parents and grandparents who were passionate about conservation. In his high school years Tim helped his grandparents manage a wild trout hatchery in northern Wisconsin. Today, he holds the position of Resource Conservation Management Specialist with the Buffalo County Land Conservation Department. He recently joined the board of directors of Mississippi Valley Conservancy. At the same time, he is working toward a masters degree in entomology through the University of Nebraska-Lincoln.