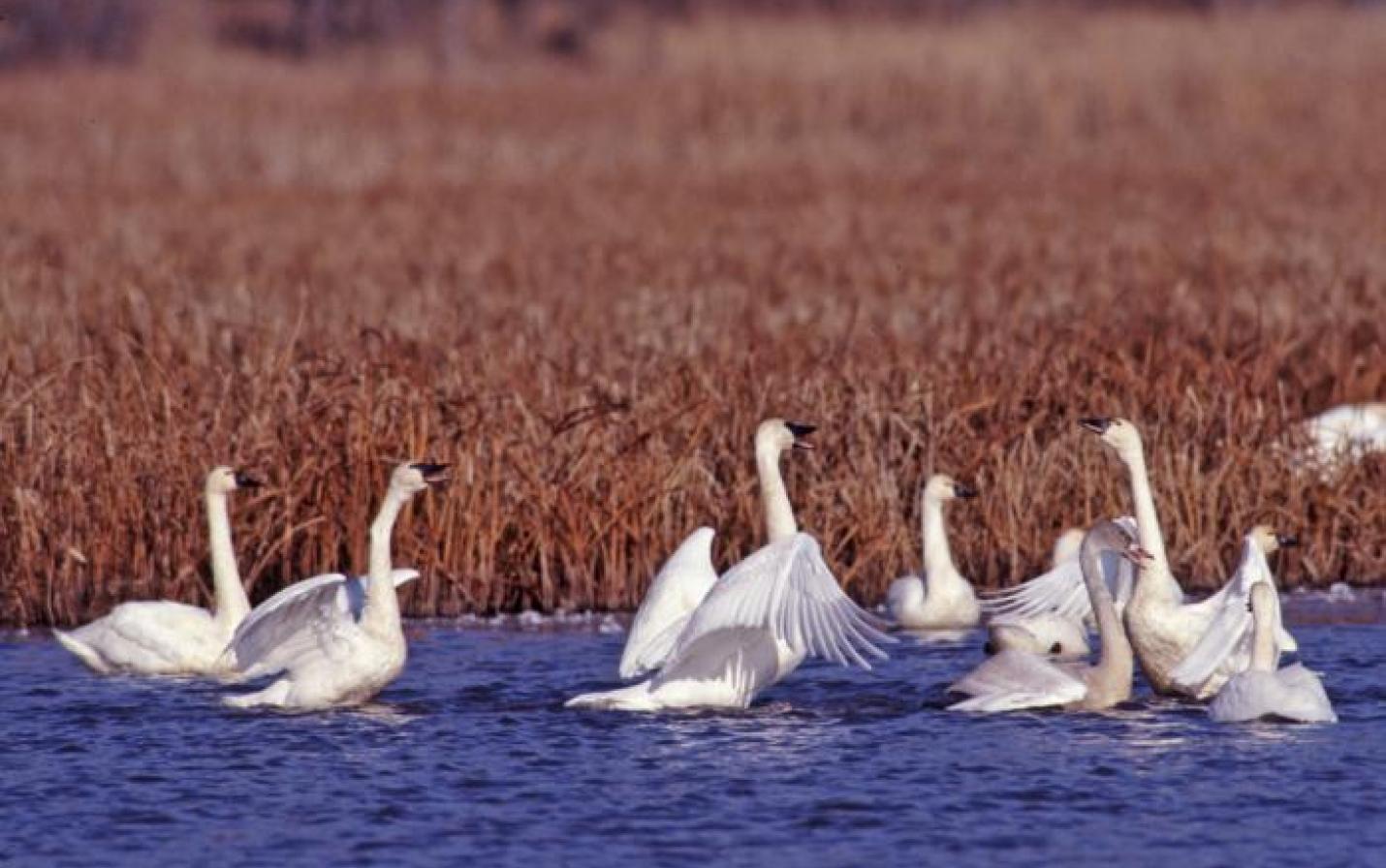 Don't miss the spectacular build-up of waterfowl on the Mississippi River this fall. Some of the best viewing is available from La Crosse south to Ferryville and Lynxville in Pools 8 and 9. Peak numbers occur about the second week in November and good viewing extends from the third weekend in October through the end of November or later depending on the weather. You'll have the opportunity to view thousands of Tundra swans, Canada geese, canvasbacks, mallards and a host of other species.
One of the best viewing sites is the US Fish and Wildlife Service's overlook south of Brownsville, MN along Hwy 26. If you want to go on a great drive and view waterfowl, head south on Hwy 35 stopping at the viewings areas all the way down to Lynxville. On the way back cross over to Lansing, IA and go north toward La Crescent. Make your day complete by stopping at the Brownsville overlook.
Bring your bird book, binoculars, and spotting scope and record the species and number of waterfowl you see. You'll be impressed!
Photo of tundra swans courtesy of Allen Blake Sheldon.