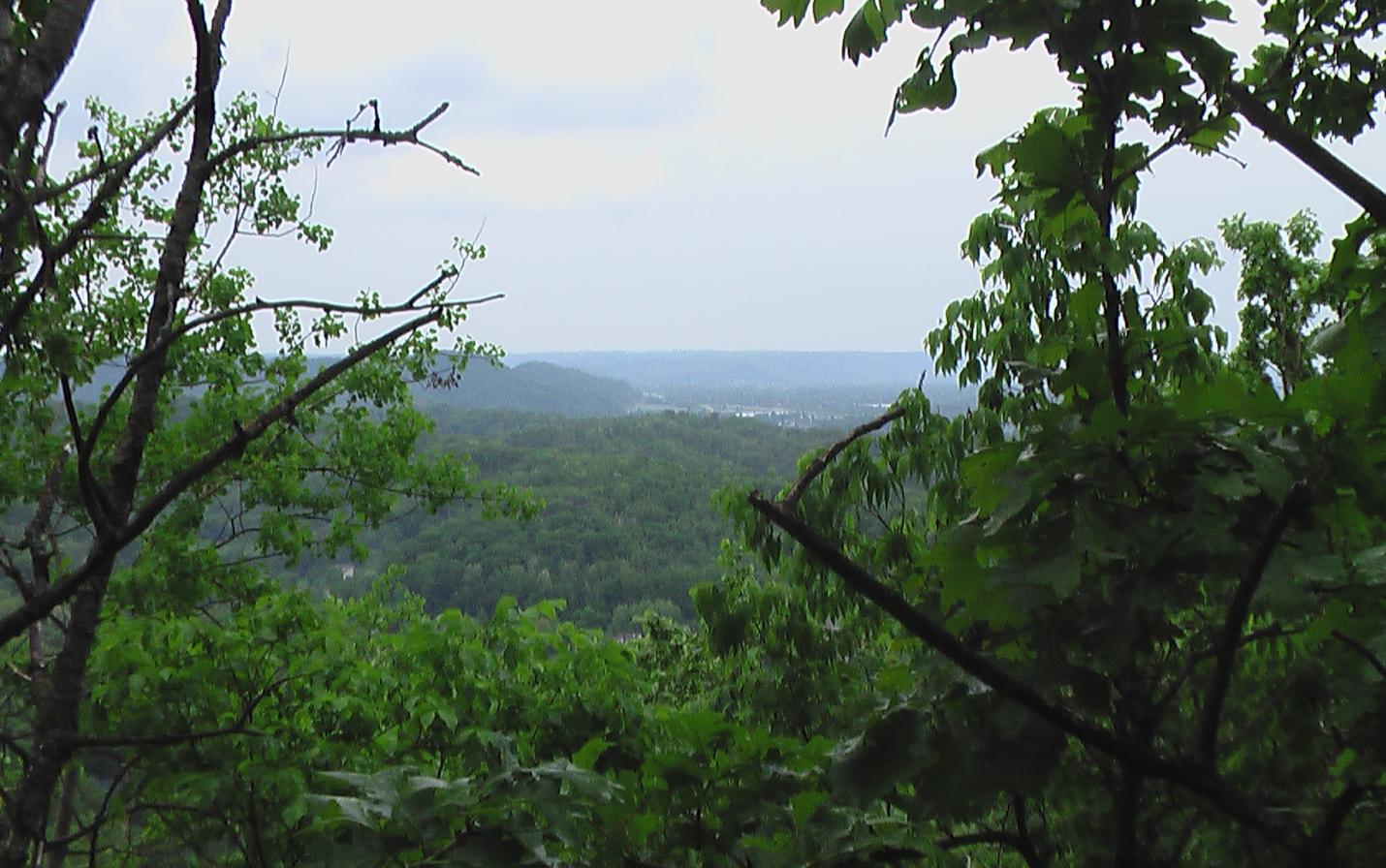 ONALASKA, WI – As its second gift of land to be preserved for wildlife habitat and public recreation, T & D Real Estate Investments LLC has donated an additional six acres of bluffland property to Mississippi Valley Conservancy to expand the Apple Valley Bluff nature preserve.
While small in size, this generous land donation provides a big benefit to area residents. The additional property provides much improved access to the Conservancy's Apple Valley Bluff, a 20-acre nature preserve that was also donated by T & D for conservation back in 2008. Apple Valley Bluff is open to the public for hiking, bird-watching, hunting, and other nature-based activities. The improved access will also allow Conservancy staff and volunteers to more easily get onto the property for habitat restoration work, when needed.
Richard Graw and Thomas Johnson, owners of T & D, could have built more homes and made more money, but they donated twenty acres of undeveloped bluffland to Mississippi Valley Conservancy in 2008 for permanent conservation and public recreation.
More protected wild land means less cost for the Town of Onalaska to maintain storm water facilities and handle stormwater damage, according to Marc Schultz, former Town board member and current chair of the Lake Onalaska Protection District. "Storm water is better handled by wild land," he said.
Driving on County Road SN or Schilling Road, the public can continue to enjoy the scenic views and seasonal beauty of the property that is now under Conservancy ownership. Local residents can enjoy looking out their windows at land that will remain undeveloped. A daily hike will provide a great work-out or a time for reflection for anyone who chooses to visit.
The property has a mix of forest types that provide habitat for forest birds and other wildlife. Oaks and hickories are common here, providing food for squirrels, turkey, deer, and other animals that call the area home. In spring, you might hear the haunting flutelike call of the wood thrush, a bird that needs large trees, plenty of shade, and lots of leaf litter to forage for insects. Milkweeds and other wildflowers attract the insect pollinators, those bees and butterflies, that are so important to our own food production.
"We're deeply grateful to the partners of T&D Real Estate Investments for their gift of this land for the benefit of all Onalaska residents and visitors," said Carol Abrahamzon, executive director at the Conservancy, "Their gift will live on forever."