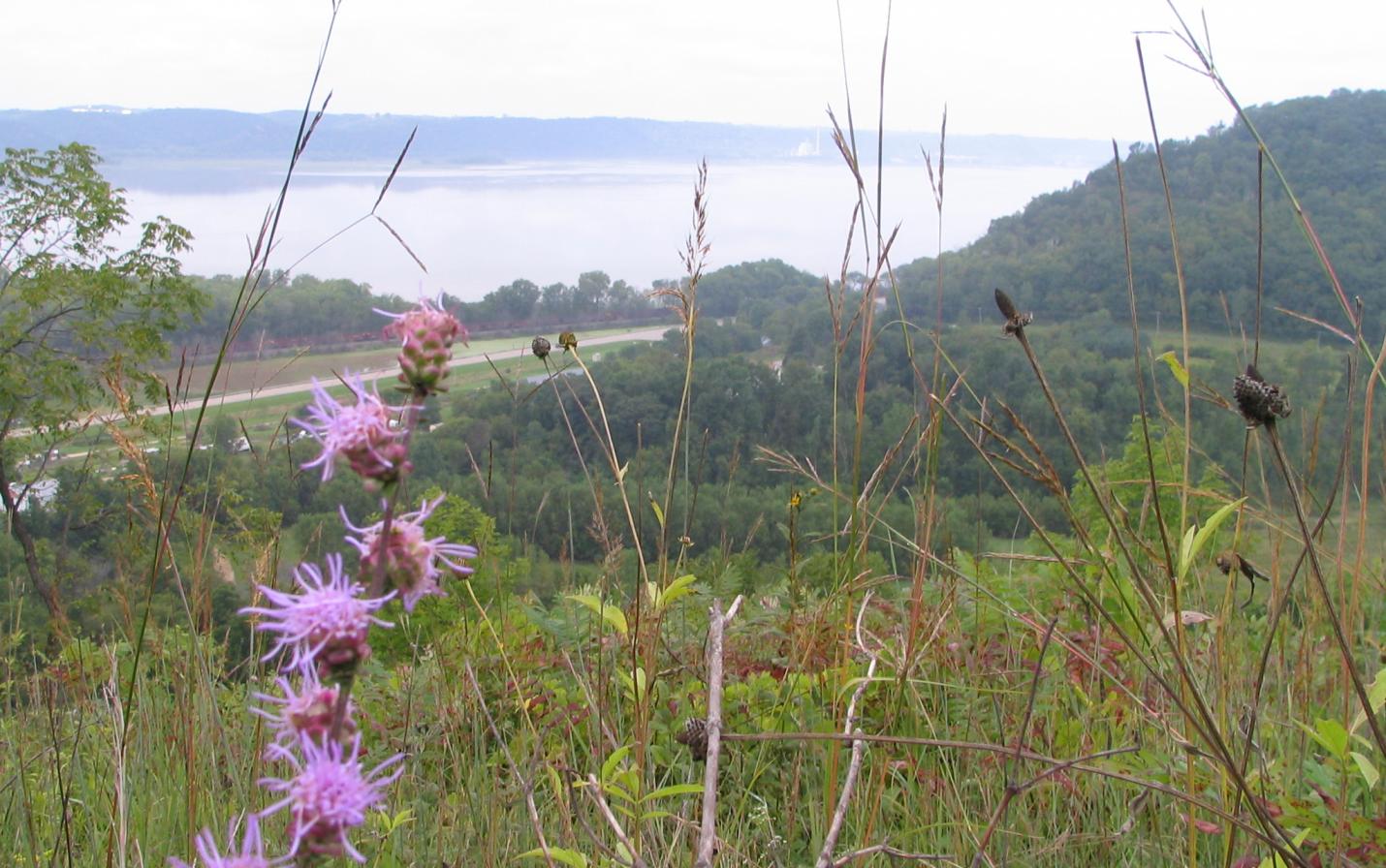 It's garlic mustard season!
With all burning cancelled, due to the current health emergency, our habitat restoration efforts are now focused on other seasonal tasks. As land manager Levi Plath, says, "It's all about timing." That's why he and Freddy Ragan, our summer crew leader, have already started their annual removal of garlic mustard at Sugar Creek Bluff, a Wisconsin State Natural Area that's owned and protected by Mississippi Valley Conservancy, near Ferryville.
Garlic mustard may seem like a harmless plant. Some people even enjoy cooking with it. But the nonnative plant outcompetes the spring ephemeral wildflowers and other native plants that are an important source of early nectar for the pollinators we all depend upon. Once it flowers, garlic mustard spreads it's tiny seeds like wildfire, so the time to go after garlic mustard is now.
Fortunately, Levi's new crew of habitat restoration interns will soon be joining Levi and Freddie in the field. Later in the summer, Levi and the crew will attack other invasive plants at Sugar Creek Bluff, including crown vetch up on the ridges. In lower and wetter areas, they'll be fighting wild parsnip, reed canary grass, and cut-leaved teasel. Past work by interns, volunteers, and staff at the nature preserve has included prairie planting, prescribed burns, timber stand improvement, and honeysuckle removal.
Thanks to the ongoing habitat restoration work at Sugar Creek Bluff, the preserve provides excellent habitat for migrating birds, wild turkeys, deer, and other wildlife. It's especially good for birding right now, as the trees have not yet fully leafed-out.
Learn more about Sugar Creek Bluff and download a trail map.
Photo of blazing star at Sugar Creek Bluff by Abbie Church.