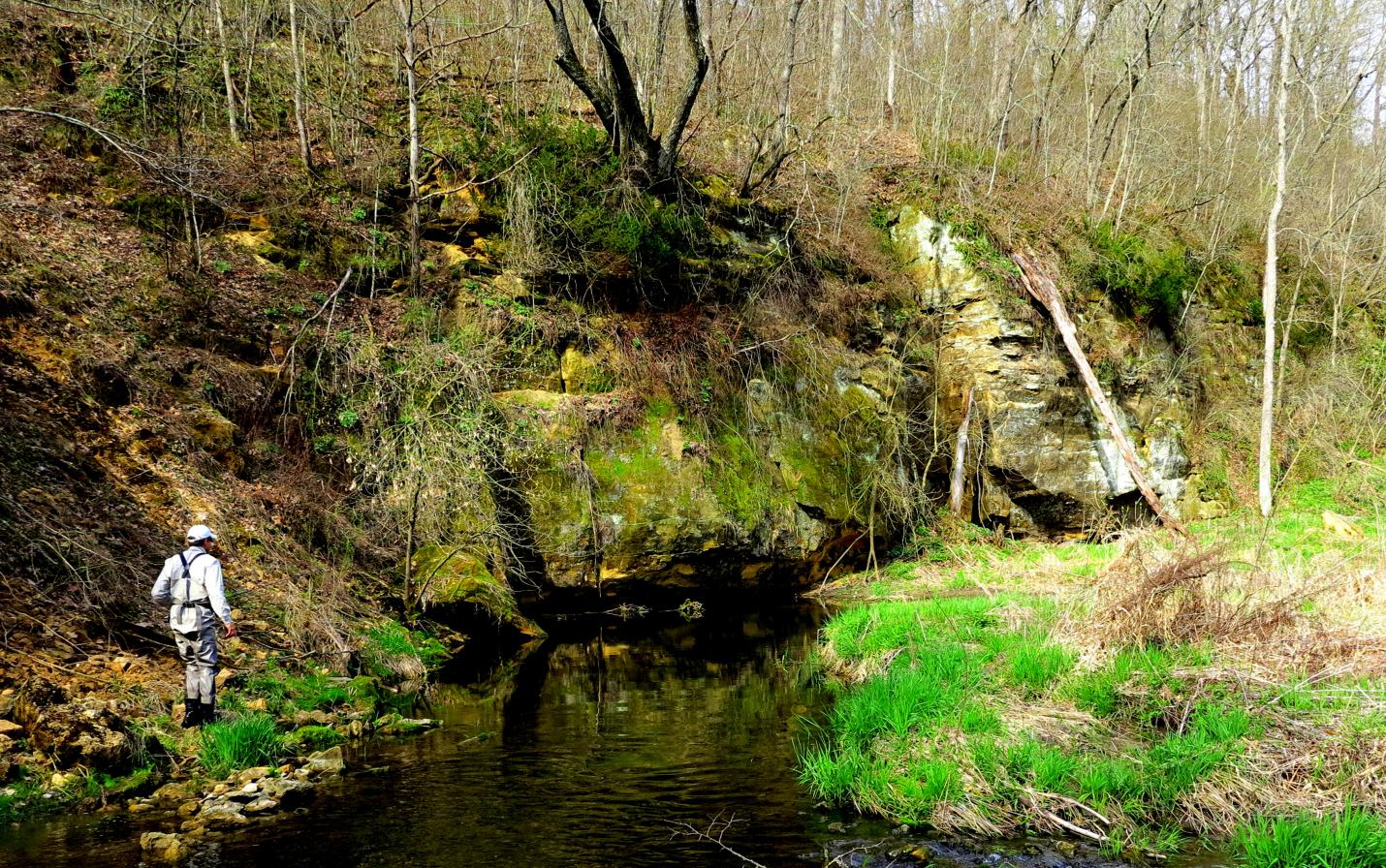 As an accredited land trust, we are required to visit the properties we protect once a year to ensure that we're upholding our commitment to landowners to protect their land. These property visits are conducted by trained staff and board members, and they are arranged with landowners so we can learn from them about things happening on their land. We love hearing what these conservation-minded people are doing to care for their land, and we usually hear some great stories along the way. In this story, one of our volunteer board members, Dave Lange, shares some of the insights he's gained from his visits with landowners.
I didn't start visiting protected properties with the idea that I would be writing an article about the experience. After serving for three years on the Mississippi Valley Conservancy Board, I decided to give property visits a try to see firsthand the benefits of the conservancy's work. I did request properties with trout streams so I could combine "work" with pleasure. That request was granted. I fished only a few of the properties for a short time but now know some possibly great spots for future fishing trips.
Visiting various properties has brought me closer to understanding the mission of the Conservancy. Property owners welcomed me to their properties and were passionate about telling me what they were doing to protect and preserve their scenic habitats.
On one property, the owner mused about protecting the river valley along Bishops Branch Creek in Vernon County so that it would forever remain beautiful and undeveloped. Another owner walked the property with me and showed me prairie areas restored along the Kickapoo River; ponds preserved on the property, serving as habitat for a variety of frogs, turtles and other wildlife; and wooden structures he created to help expand wetlands on other areas. Another owner pulled garlic mustard with me as we navigated trails on the hills and showed me restored prairie near Sugar Creek and oak savanna on the hillsides framing the river valley.
The annual property visits require work and a time commitment. I was hoping to combine several visits in a day, but it normally took a day for each property. Observing a property's boundaries often requires hiking up and down steep hillsides. On one property at Eagle Eye Natural Area, I needed hip boots to cross the stream to access the hills to the North and then I comically tried to climb the hillside in hip boots before somehow stuffing them in my small knapsack and putting on hiking shoes instead.
In addition to affirming the work of the Conservancy, annual property visits bring me in touch with landowners and their individual stories about their love of their land.