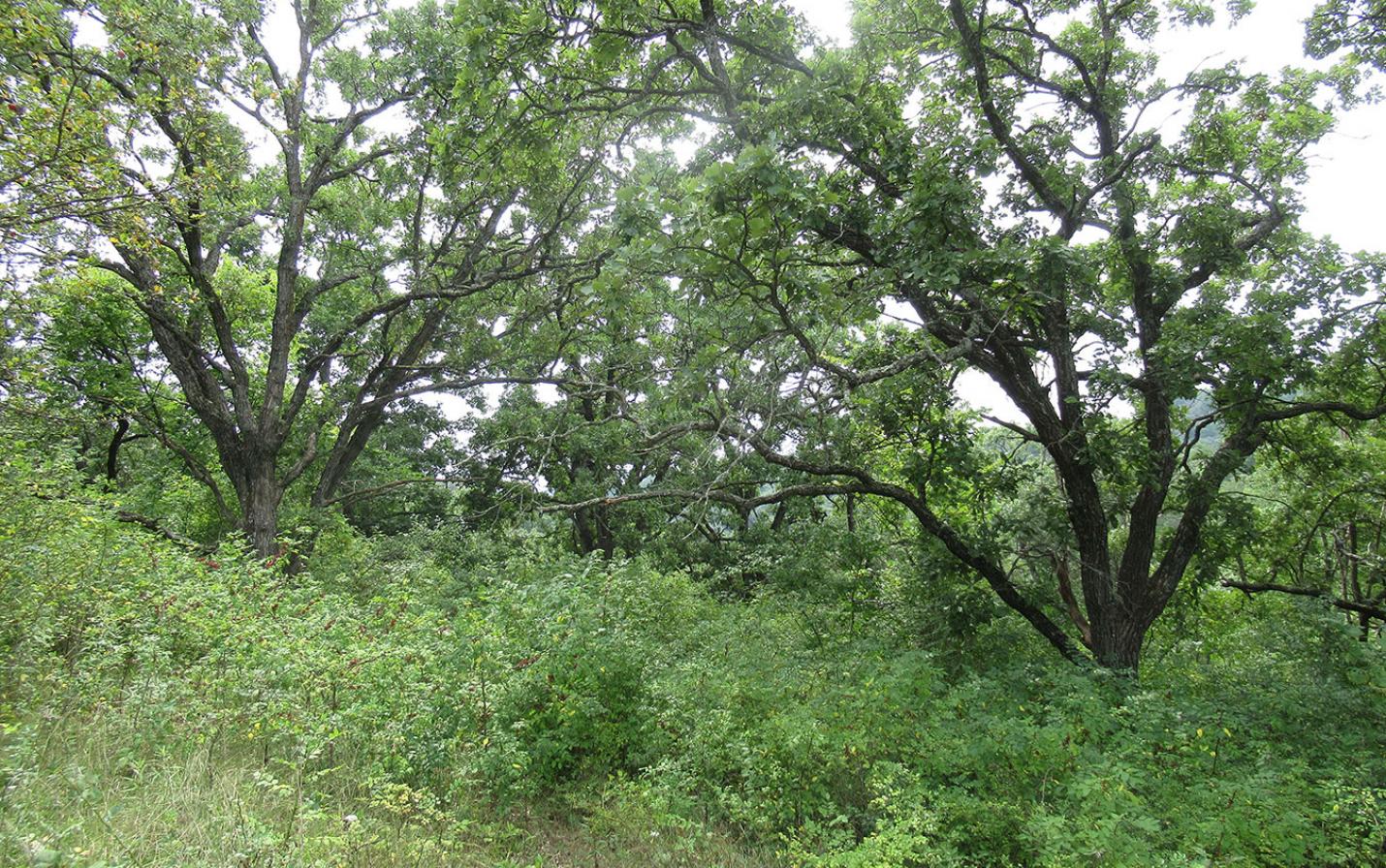 HANEY, WI – A new conservation agreement with Mississippi Valley Conservancy will protect an additional 48 acres of private land in Crawford County's Town of Haney. The landowner, an avid deer hunter, added the conservation agreement to acreage connected with his previously conserved land to create what is now a contiguous protected habitat corridor of nearly four-and-one-half square miles.
The new conservation agreement between Bob and Lori Wallock and the Conservancy adds the land to property the Wallock family protected with the same kind of voluntary agreement in 2009. When totaled with additional adjacent conservation easement-protected lands and the DNR Bell Center Unit of 1,550 acres, accumulates a grand total of 2,804 contiguous acres of prime protected land.
"It such a wonderful thing to do for wildlife," said Bob Wallock of the new agreement, "We're not getting any more of this kind of land."
Located near Gays Mills, the newly protected land includes undeveloped wooded bluffs and ridge-top agricultural fields. It is home to oak woodland, dry prairie, pollinating insects, and myriad wildlife. Red-headed woodpeckers also make their homes in the area. They are a state-listed "species of special concern."
This permanent conservation easement, similar to three others previously conveyed by the Wallock family with the Conservancy, protects the land from such things as development, mining, and unsustainable agriculture and timber harvest.
The land is part of the Conservancy's Kickapoo River Priority Area and also the Wisconsin Wildlife Action Plan's Lower Kickapoo Priority Area of Continental Ecological Significance.
The State of Wisconsin's 2006 "Wisconsin Land Legacy Report" identified the Kickapoo River region as one of the most biologically diverse areas in the state, an area needing substantial protection.
According to Conservancy's conservation director, Abbie Church, who collaborated closely with the Wallock family on the development of this project, "The addition of this new area protects mature oak and hickory communities, boasting white, bur, black and red oak, and both bitternut and shagbark hickories."
These trees provide essential food for wildlife, supporting deer, ruffed grouse, wild turkey and many non-game birds, according to Church.
"One large mature oak tree can produce almost 1,000 pounds of acorn," said Church, "And the Wallock family's property has hundreds of mature oak."
The Wallock family also owns the nearby "Seldom Seen Farm," the childhood home of the late Ben Logan, author of "The Land Remembers." The Logan family placed a conservation agreement on the property in 2008, and it remains intact under the Wallock's ownership. In the same way, the Wallock's new conservation agreements will protect their land if and when ownership changes hands.
The family enjoys their land for its natural beauty and its wildlife habitat. Avid hunters, they are eager to share their passion with family and friends.
"Twelve or fifteen new hunters have shot their first deer on our farm," said Bob Wallock. "We just love to be there."
"A private land conservation agreement of this kind is a gift to everyone because it protects land, water, and farmland for the future," said Carol Abrahamzon, the Conservancy's executive director.