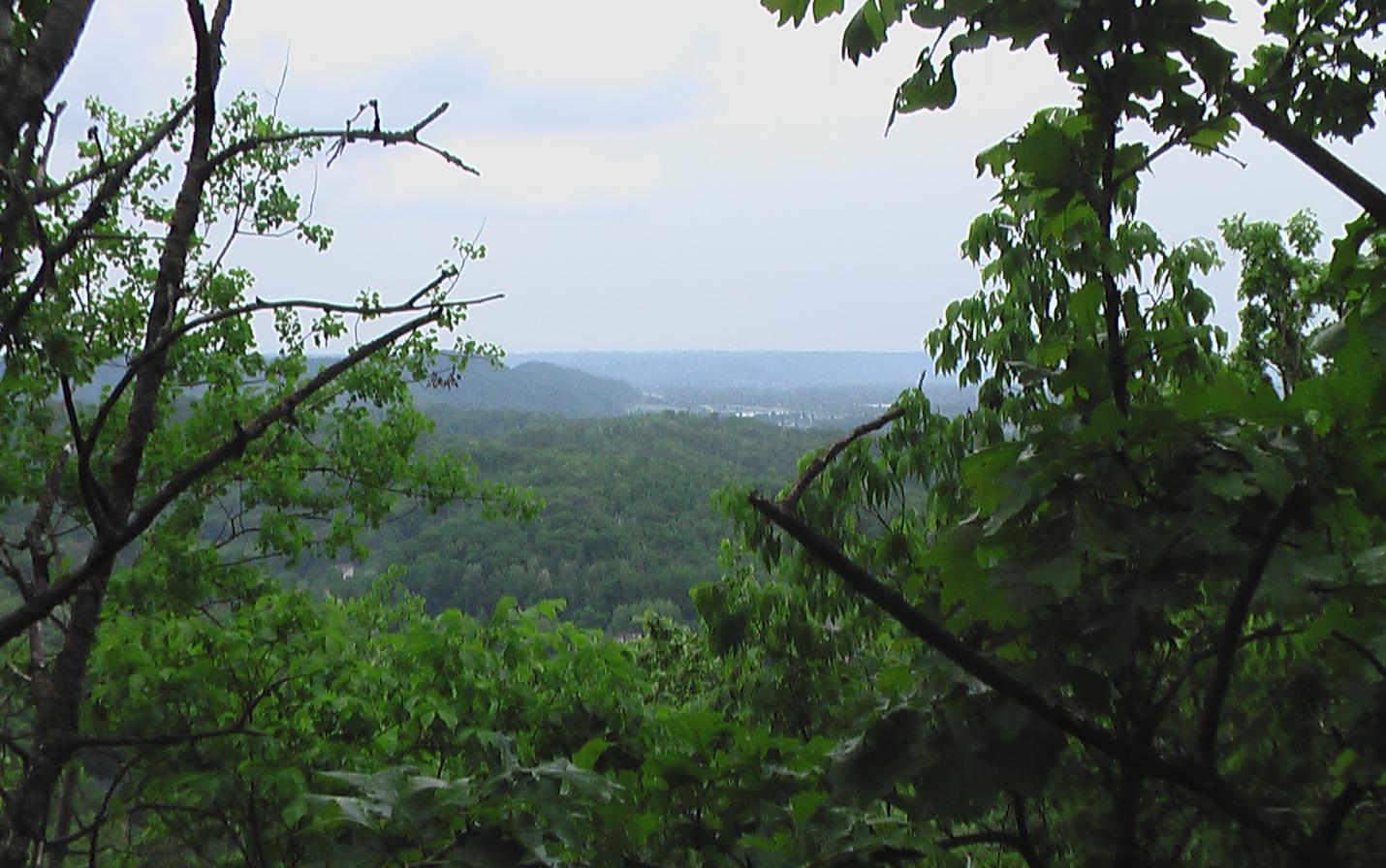 Apple Valley Bluff consists of 26 acres of Mississippi River Blufflands east of the Mississippi River in the Town of Onalaska, east of County Road SN. The property is accessible from an access road to the north off of Shilling Road.
Apple Valley Bluff contains six of Wisconsin Natural Heritage Inventory's recognized natural communities. The communities are: dry prairie, dry cliff, oak opening, and southern dry, dry-mesic, and mesic forest. According to the WI-DNR Bureau of Endangered Resources, dry prairie is considered globally rare and oak opening is considered globally imperiled.
The bluff includes a highly unusual outcropping of what appears to be silicified sandstone. While this particular rock outcropping has not been checked by geologists to MVC's knowledge, the book "The Geology of Wisconsin," vol. IV, by T.C. Chamberlain (1882), describes a rock formation in this part of the state as "ferruginous sandstone, -A layer at the base is reddish brown quartzite."
Public access is allowed for a variety of recreational and educational activities on the land such as hiking, birding, nature photography, hunting, and trapping. Please see the Recreational Use Policy for details.
The Conservancy is very appreciative of two donations which compose this parcel of land by T&D Real Estate Investments, which is owned by Richard Graw and Thomas Johnson.
Land Type
Nature Preserve
Protected
Directions
From La Crosse follow US 53 north through Onalaska towards Holmen. Exit HWY 53 for county OT. Turn right/east onto OT then left/north onto sand lake road. Continue on sand lake road for 1 mile then turn right/east onto Schilling Rd then turn left/north onto Grayhawk Dr and left onto Raptor Rd. Parking is in the cul de sac.