Boscobel Bluffs State Natural Area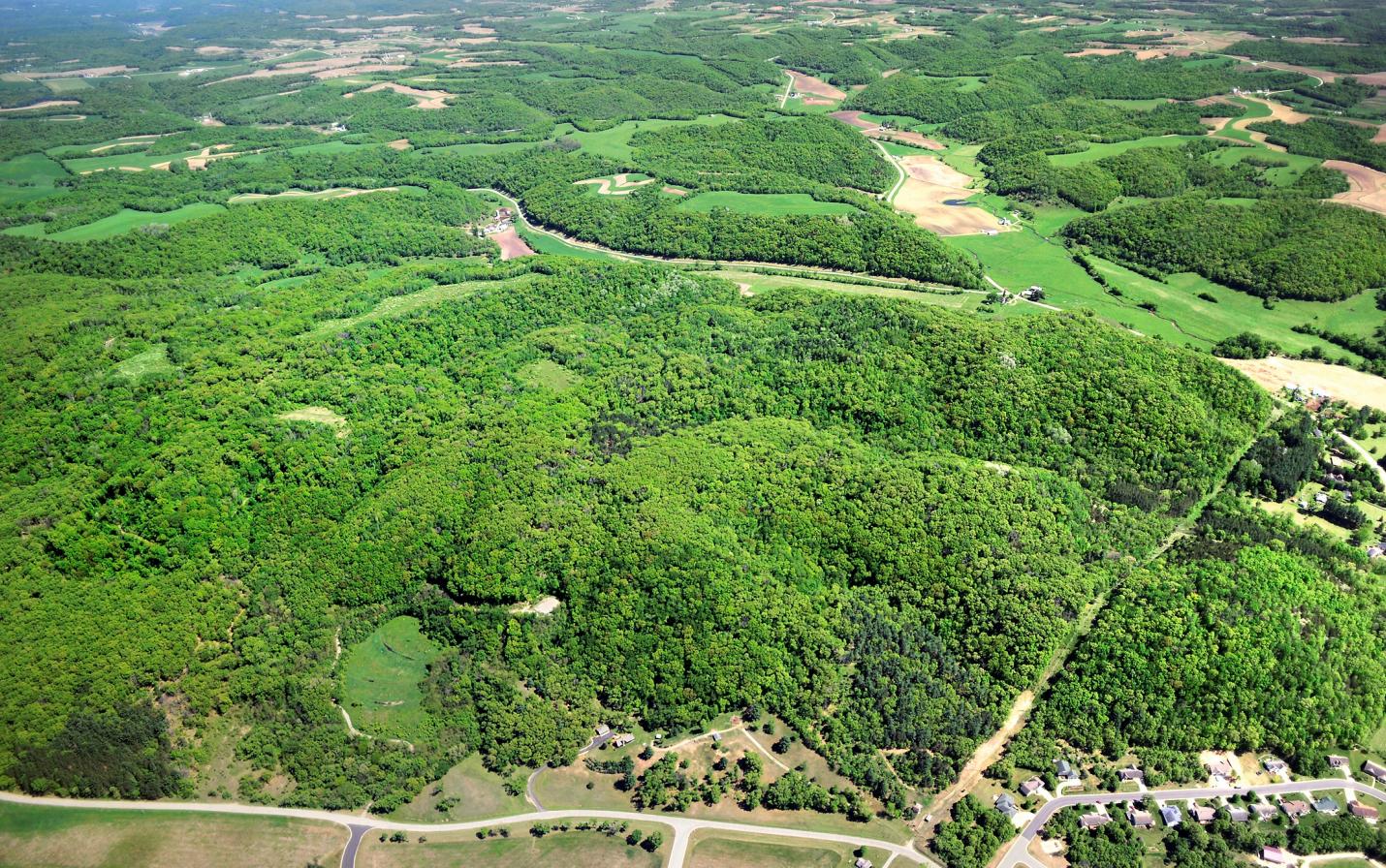 Boscobel Bluffs is a scenic 389-acre property in Grant County overlooking the City of Boscobel. This property is within the Wisconsin River Valley, and includes unique wind-blown features, rare dry prairie habitat, as well as oak savanna and oak woodlands. According to the Wisconsin Natural Heritage Inventory, dry prairie is considered globally rare and oak savanna is considered globally imperiled. These rare natural communities are home to a number of endangered and threatened plant and wildlife species. This is also a great site for birding enthusiasts, as it is home to the elusive and State Threatened Hooded Warbler.
Boscobel Bluffs was purchased in June 2013 from the McNamee family with the support of the Wisconsin Knowles-Nelson Stewardship Fund and Endow-Bio, Inc, the First National Endowment for Biodiversity. John W. McNamee said the family was grateful the purchase made fulfilled the wish of his father, the late Dr. J.R. McNamee, to preserve the bluffland he owned east of Boscobel "as a wilderness and a permanent habitat for the many rare, and in some cases, endangered species of flora and fauna who call it home".

This property is available for low-impact, nature-based public recreation and education. Hiking, birding, nature photography, snow-shoeing, and cross-country skiing are all allowed and encouraged at Boscobel Bluffs. Hunting and trapping is allowed as per state and local ordinances.
scenic 389-acre property
Find Nature's Treasures:
Land Type
Nature Preserve
Protected
Directions
From La Crosse follow US-14/61 south to Readstown. Turn right/south onto US-61 and follow for approx. 40 miles until you reach Elm St/US-61 in Boscobel. Go 2 blocks past the Dairy Queen in Boscobel and then turn left/east onto Mary street which becomes County Road MS. Destination parking on the left, 2 miles east of the intersection of Mary Street and US-61.