Cassville Bluffs State Natural Area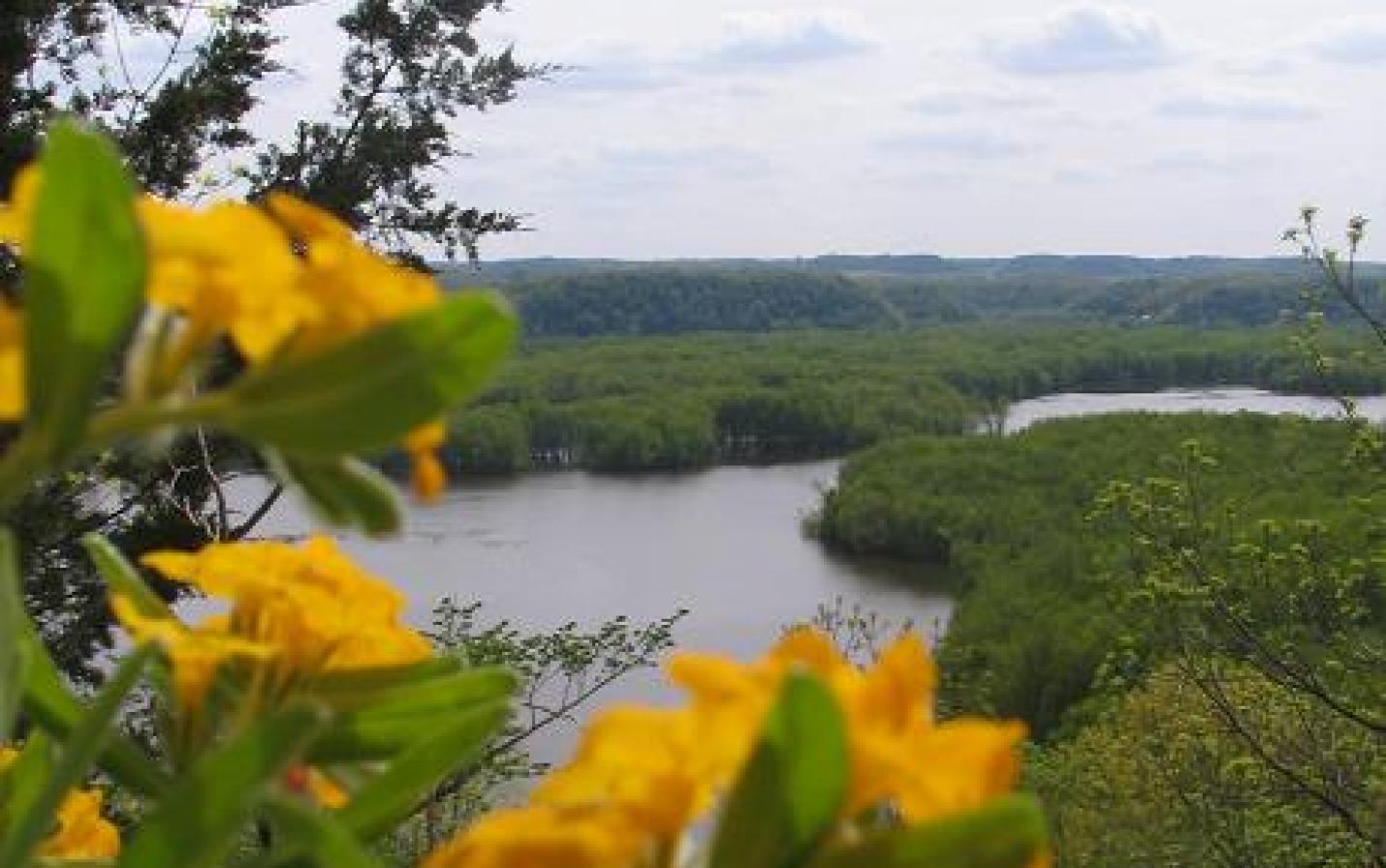 This 244-acre bluffland farm had served as a nature retreat for the Roe family for over 50 years. Cassville Bluffs State Natural Area was conserved through a joint effort by Mississippi Valley Conservancy and the Wisconsin DNR. The Conservancy owns 190.6 acres and the Wisconsin DNR owns the remaining 53 acres (primarily the bluffland goat prairies and savannas along the River.)
In 2021, Conservancy staff and volunteers planted 2,000 oak trees at the top of the bluff in accordance with the land management plan for the property.
Cassville Bluffs contains a variety of habitats including upland and lowland oak-hickory forest as well as the rare savannas and goat prairies overlooking the Mississippi River.
Land Type
Nature Preserve
Protected
Directions
FROM LA CROSSE:
Follow Hwy 35 south to Prairie Du Chien. Then follow Hwy 18/35 to Hwy 133. Turn right onto Hwy 133 and proceed to Cassville. From Cassville, continue southeast on Hwy 133. You will pass a sign that says "Potosi-18mi". Two miles beyond this sign, turn right onto Sand Lake Lane. Another landmark for this turn is a large white building, Grant County Highway Shop, just before Sand Lake Lane. Follow Sand Lake Lane to its end, the Cassville Bluffs State Natural Area gate will be on your left. Please park just beyond the house on the left and no further than the railroad tracks. You can also park along the south side of Sand Lake Lane, being careful to leave a thru-lane for local residents and emergency vehicles.