Sugar Creek Bluff State Natural Area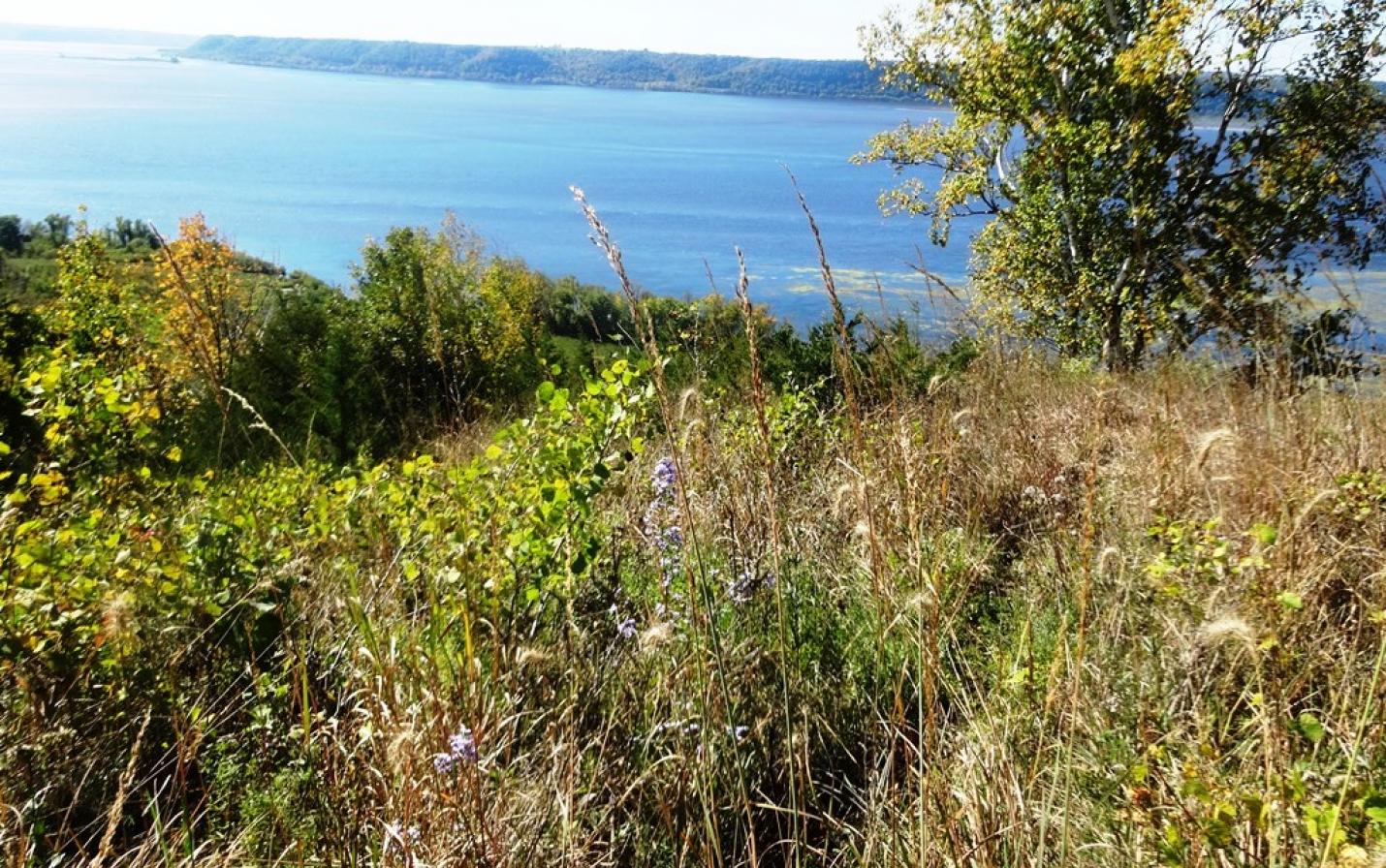 On the banks of Sugar Creek near the Mississippi River in Crawford County, rises Sugar Creek Bluff, a 440-acre bluffland preserve.
The first part of Sugar Creek Bluff was purchased by Mississippi Valley Conservancy in 1999 to permanently protect the habitat from future development. It is open to hunting, fishing, hiking, bird watching and nature enjoyment. Since that time, with help from many supporters, the Conservancy has more than doubled the size of the preserve through a series of acquisitions of adjacent parcels.
With grant funding and the help of countless volunteers, the Conservancy has conducted extensive restoration of the prairie on top the bluff, over the years. Our first prescribed burn on the property took place in 2006.
Please note that part of the land is located within the Village of Ferryville and part is in the Town of Freeman. Ferryville Code of Ordinances sec. 9.01 places limits or/prohibits the carrying of loaded firearms and the discharge of them within village limits. www.ferryville.com/Chap9.html Bow hunting is allowed. Hunters need to acquaint themselves with the location of municipal boundaries and applicable regulations.
440 acres
Find Nature's Treasures:
Land Type
Find Nature's Treasures
Nature Preserve
Protected
Trail Trek Challenge
Directions
From La Crosse: Follow Hwy 35 (Great River Road) to Ferryville. Go through Ferryville and turn left on N. Buck Creek Road. Follow N. Buck Creek Road to the top of the hill (1+ miles). The trailhead kiosk is on the left with a small parking area.
Sugar Creek Bluff is located in Crawford County along State Hwy 35 just south of Ferryville. While the property used to be accessed from Lagoon Road, with the addition of new parcels, there is better accessibility to the bluff from both Hwy C and North Buck Creek Road. Look for the MVC signs.