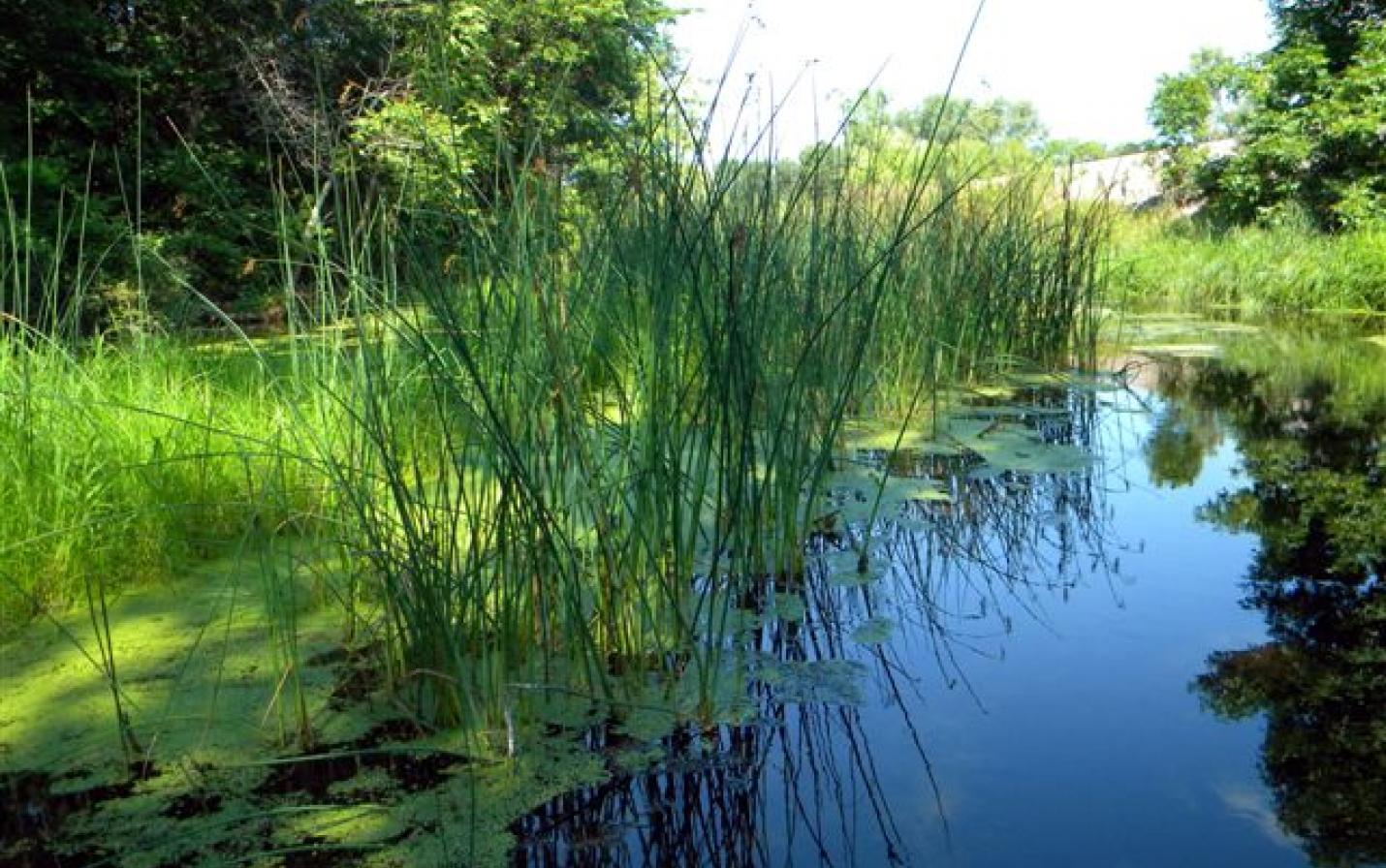 A portion of the trail at Trempealeau Lakes nature preserve is currently CLOSED for a major restoration project.
Aided by a donation of land value and grants, in 2009 the Conservancy purchased the Trempealeau Lakes property with its half-mile of frontage on Second Lake that abuts the state's Trempealeau Lakes State Fishery Area. In addition to the appeal of the chain of spring-fed lakes for fishing, the area is listed on the Great Wisconsin Nature and Birding Trail. The purchase by Mississippi Valley Conservancy increases this local protected habitat to 219 acres.
This is the first land purchased by the Conservancy that has Mississippi River Floodplain Forest. Residents of the Village of Trempealeau will have additional recreation opportunities virtually at their doorstep. The acquisition provides for fishing, swimming, canoeing and bird watching.
The property is located south of State Highway 35 and the Great River State Trail, and is accessible from Lake Road, Pickerel Road, and Bass Road. Also nearby is access to the Upper Mississippi National Wildlife and Fish Refuge and its Long Lake Canoe Trail. The Great River State Bicycle Trail trailhead is nearby as well. The property is located entirely within the "Mississippi River- Large River Corridor," identified by Wisconsin's Wildlife Action Plan as being of "Continental Significance."
One of the former owners, Joe Becker, said that the area is "loaded with wildlife" and the lake is full of springs. He advises caution when ice fishing Second Lake because of the risk of thin ice in spots because of the springs.

He added a historical note: A piece of land like an isthmus between Second and First Lake once was known as Tribune Row because many owners and officers of the La Crosse Tribune once owned cottages on land leased by the state there during the 1920s and 30s. The state required the cabins be removed in the early 1940s. Part of the land was farmed by two brothers, Joe and Pete Hilt until the 1950's.

The area is available for public use. Please see Trail Map for activities allowed/not allowed on the property.
219 acres
Find Nature's Treasures:
Land Type
Nature Preserve
Protected
Directions
Pickeral Path, Trempealeau, WI
From La Crosse: Follow WI-35 N to Trempealeau. Take a left on to Fremont St (this is an unmarked street, same road that takes you to the lock & dam) (Mileage Gas Station is on corner) and follow to Lake Road. Turn left on Pickeral Path and follow to the end. The canoe/kayak launch and trailhead begins at end of path.
Land Notice/Alert
The trail at Trempealeau Lakes nature preserve is currently CLOSED beyond #2 on the downloadable trail map for a major restoration project.