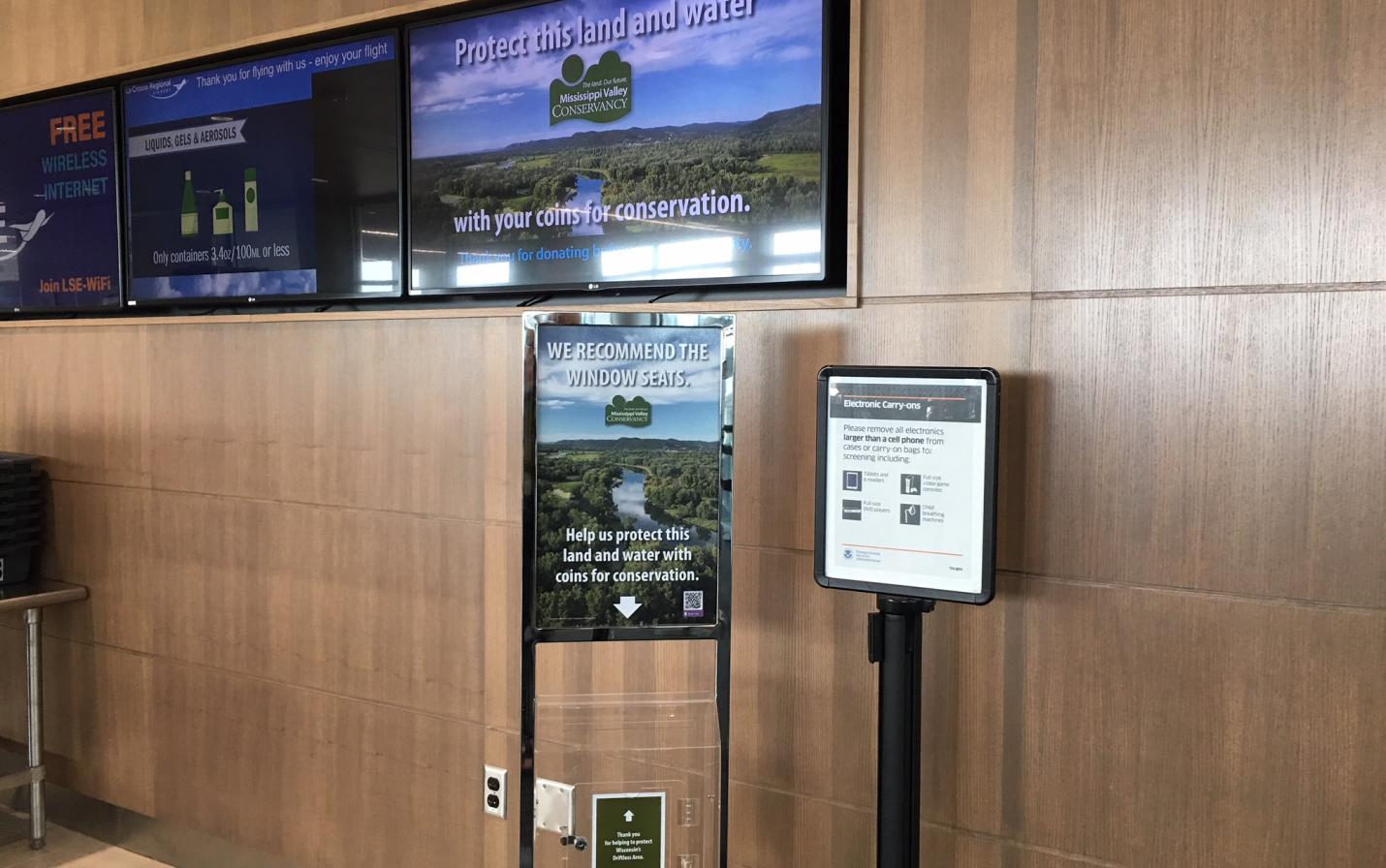 AIR TRAVELERS CAN NOW HELP PROTECT LAND AND WATER AS THEY LINE UP FOR AIRPORT SECURITY CHECK

Mississippi Valley Conservancy offers a new use for pocket change
LA CROSSE, WI – Beginning August 1, 2018, travelers departing from La Crosse Regional Airport had a new option for handling their pocket change before going through security lines to get to their planes. Instead of dealing with baskets for loose change that must be retrieved after passing through security, Mississippi Valley Conservancy offers an alternative with their "Coins for Conservation" collection box.
This new form of donations collection has been successful in several larger cities, so Conservancy director, Carol Abrahamzon, asked local airport authorities if they would allow it here. "Everyone who has flown in or out of La Crosse knows about the spectacular views of this area's landscape as seen from the window of a plane," said Abrahamzon, "but what they may not realize is that help is needed to protect that beauty and all that it represents. Our area's unique ecological systems, our economy, and the health of our children need protection from unbridled development. Once these treasures are gone, no amount of money can buy them back, but even a small donation can make a difference today."
The freestanding lucite collection box is located right before the security line with a sign that shows a breathtaking aerial view of a pristine river in Wisconsin's Driftless area and this message, "We recommend the window seats." The image tells the story of what a traveler's spare change will help to protect.