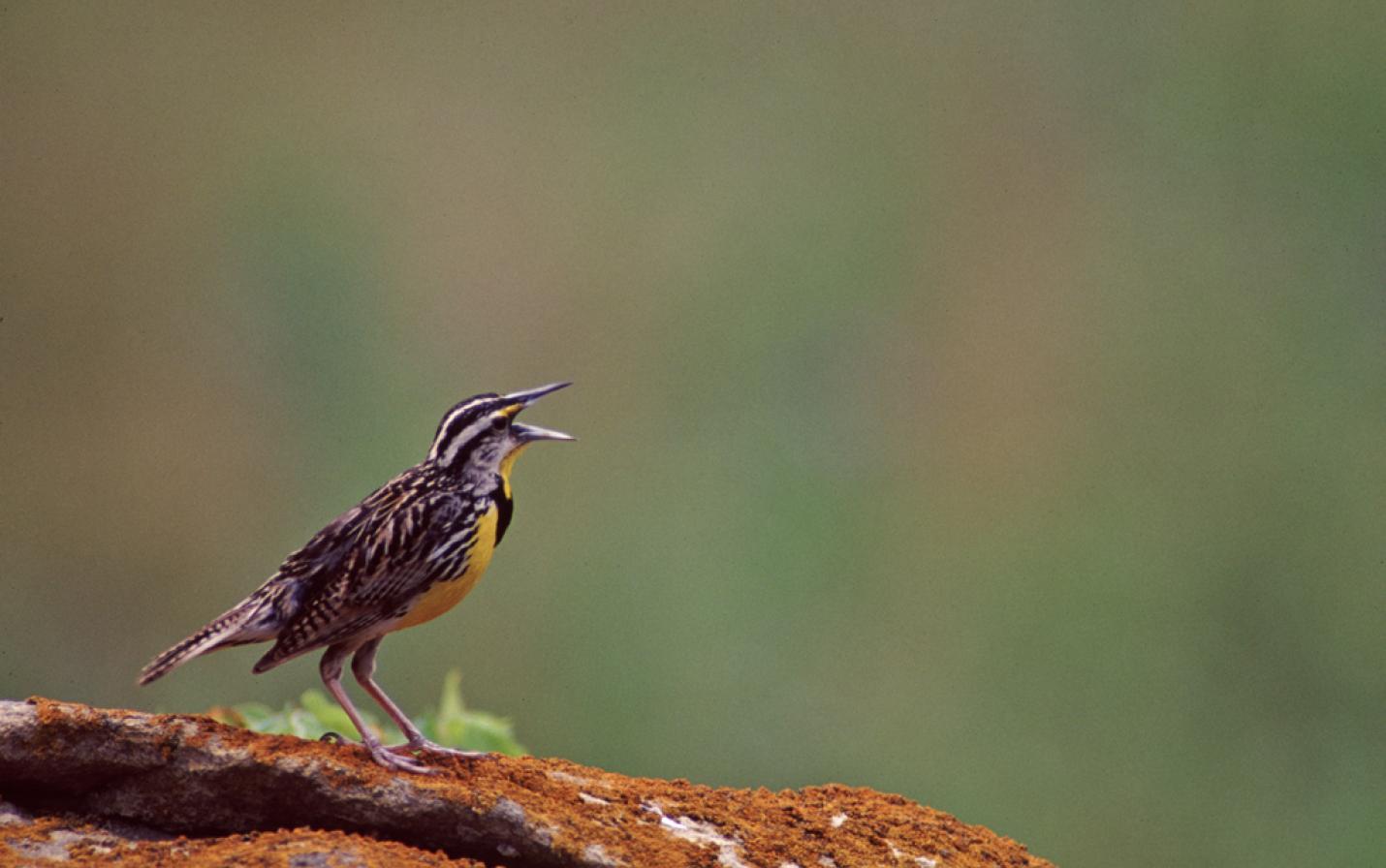 LA CROSSE, WI – MAY 5, 2020 – Each year, hundreds of individuals volunteer time and talent to support the land and water conservation mission of Mississippi Valley Conservancy. The regional land trust has just announced awards to four volunteers in recognition of their exceptional contributions in 2019. The 2020 Mississippi Valley Conservancy volunteer award recipients are:
2020 GRAPHIC DESIGN VOLUNTEER OF THE YEAR – Adam Campbell-Olszewski
Adam is a graphic designer who has connected his passion for nature with his graphic design skills in recent years. In 2019, he donated his time and talent to developing a campaign logo for the Conservancy's "Love the Bluffs" program and he helped with the development of other logos and stickers for new members and volunteers.
In his pursuit of freelance design work, Adam visited the Conservancy for an informational interview in 2016. According to Adam, it was an eye-opening moment that inspired him to donate work to satisfy his love of nature and to gain professional experience. "I appreciate being able to contribute to valuable conservation work in the Driftless Area," he said.
2020 EDUCATOR OF THE YEAR – Kelly Sultzbach
Kelly is an associate professor of English at UW-La Crosse. Under her guidance, students wrote reviews of books about the environment for the Conservancy's "Wild Reads" blog. They also read at the Aldo Leopold celebration and engaged in "Coffee and Conversations" with Conservancy members.
"I wish I had an award to give to the Conservancy," said Kelly. "My students have benefited so much." According to Kelly, we need to bring science and literature together, along with many perspectives, in order to create national and global communities around conservation and climate change. "And we must get our hands in the earth," she said.
2020 LAND STEWARDSHIP LEADER OF THE YEAR – Jim and Jan Brady
In 2019, Jim and Jan completed seven easement monitoring visits totaling some 30 hours work and 828 miles, more than any other volunteer monitors. The Bradys are long-time Conservancy members and established a conservation easement on their land near Galesville early in the Conservancy's early years.
Both Jim and Jan come from farm backgrounds. They enjoy traveling the region for land monitoring visits, meeting landowners and learning about the land. "We meet new people," said Jim. "And sometimes we pack a picnic and stop at a little park and have lunch along the way."
2020 LIFETIME ACHIEVEMENT VOLUNTEER – Gretchen Skoloda
Gretchen Skoloda, Mississippi Valley Conservancy's "founding mother," has been recognized with the Conservancy's Lifetime Achievement Award.
Gretchen's childhood years on a dairy farm created strong ties to the land and taught her the importance of open space and nature. In 1997 Gretchen was a key member of the small group that created the Conservancy. For over 20 years she has been devoted to the Conservancy's mission as a board member, strategic planner, development and event organizer, along with many other roles.
"Not much gets done until we work together and listen to each other as a common goal," said Gretchen. "Success is embedded in this concept, and that is why the Conservancy has achieved so much."
"Gretchen is a doer, a workhorse, and was tireless in her time on the board." said friend and founding member Barb Frank. "This is a well-deserved recognition."
Mississippi Valley Conservancy recently announced surpassing 21,000 acres protected from development in Wisconsin's Driftless Area. "We would not have reached that milestone without the help of so many generous volunteers over the years," said Carol Abrahamzon, the Conservancy's executive director. The protected land, some private and some public, consists of native habitat, farmland, and scenic landscapes in the Conservancy's nine-county service territory. Abrahamzon said the goal of land protection is to ensure the health and well-being of current and future generations.