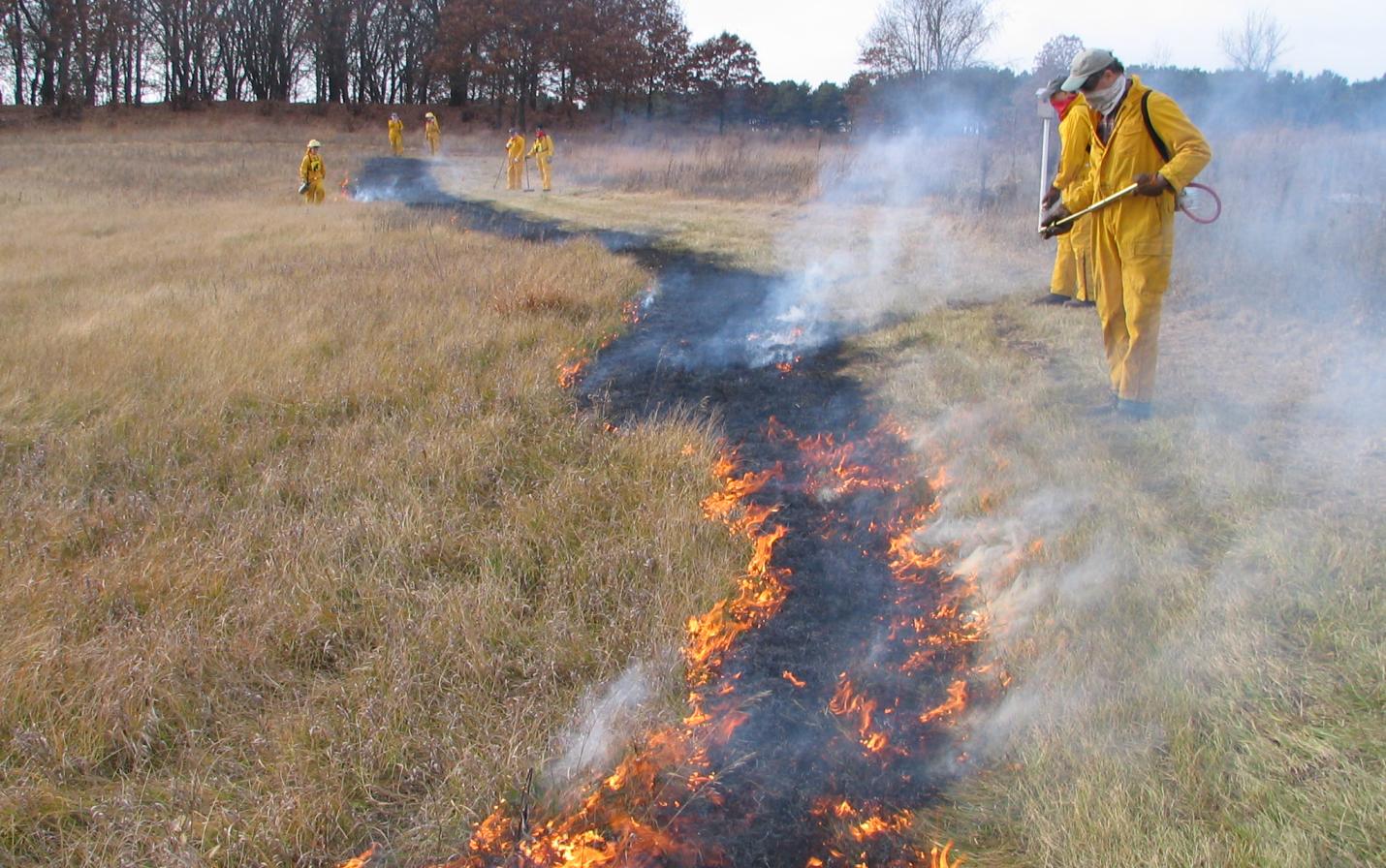 The land management crew from Mississippi Valley Conservancy will be conducting prescribed burns on several Conservancy-owned nature preserves from now until mid-November, weather permitting. Their focus will be primarily on the following properties:
• New Amsterdam Grasslands (near New Amsterdam) – November 1
• Eagle Eye State Natural Area (between Genoa and Viroqua) – date TBD
These burn areas range in size from 8 to 75 acres. The objective of the managed fires is to discourage invasive plants and woody brush that compete with native vegetation.
The burns may take place between now and mid-November. Exact times and dates are to be determined as very specific weather conditions are needed to ensure safety and meet objectives. The objectives of the burns are to improve wildlife habitat and control weeds.
SAFETY NOTICE
For safety and effectiveness of the burns, the Conservancy requests that members of the public and media avoid the burn sites when smoke is seen or reported in the areas noted above. Media who wish to see and report on the burns are asked to contact land manager Levi Plath to make arrangements.
[email protected] or by phone at 608-784-3606 ext.5