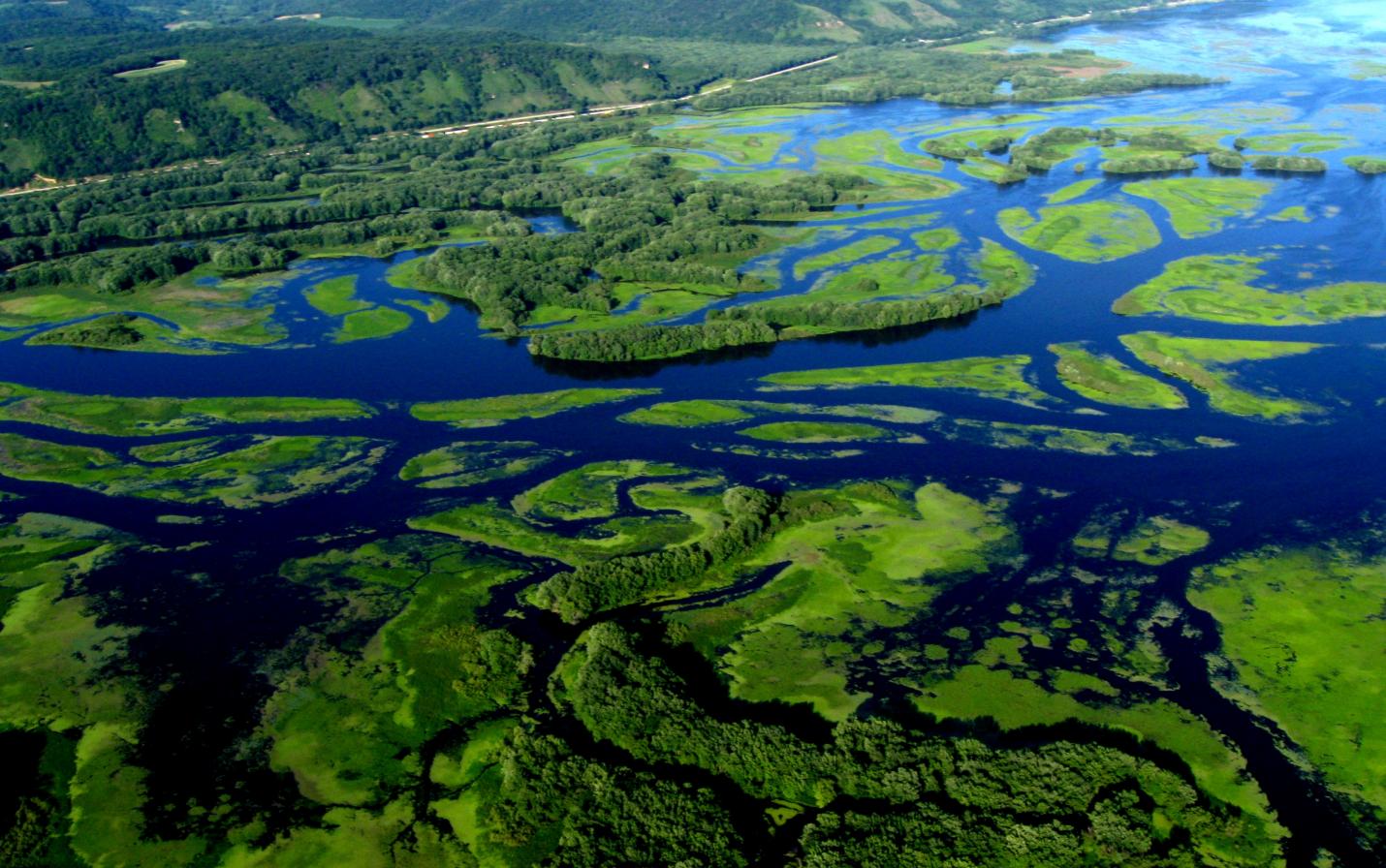 From tourism to agriculture to biodiversity, the stretch of the Mississippi River that borders western Wisconsin is a critical resource — and one that is at increasing risk due to climate change. A recent report from the Wisconsin Initiative on Climate Change Impacts (WICCI) shows the Mississippi River communities and habitats in Wisconsin are at risk due to the increasing variability in river flows caused by changes in precipitation, snow melt, storm intensity, and land use. The last two decades have been the warmest on record in Wisconsin and the past decade has been the wettest. Extended high water and fall flooding have occurred on the Mississippi River in seven of the last 10 years.
"Climate change adaptation projects in backwater areas of the Mississippi are vital to maintaining productive local fisheries and access to quality fishing opportunities."
– Shawn Giblin, WICCI Mississippi River sub-group co-chair
The WICCI Mississippi River Group recommends actions to make the Mississippi River basin more climate resilient, including restoring natural areas, investing in flood risk reduction practices and pre-disaster mitigation programs, and developing a two-dimensional hydraulic model to help with Mississippi River habitat projects, community flood risk evaluation, and management. Thanks to land trusts like Mississippi Valley Conservancy and other conservation organizations in the region, thousands of acres, many wetlands, and miles of stream banks have been protected and restored to build climate resilience and protect our water resources. The is ongoing and gives us hope for the future, even while more work is needed to protect habitats in the Mississippi backwaters.
You can learn more about climate change impacts to Wisconsin's water resources and adaptation strategies for dealing with those impacts from the WICCI Water Resources Working Group. The group focuses on inland waters, including lakes, reservoirs, streams, rivers, wetlands, and groundwater.
Dea Larsen Converse is communications director at Wisconsin Initiative on Climate Change Impacts.
Photo of Mississipi River backwaters by Tim Jacobson