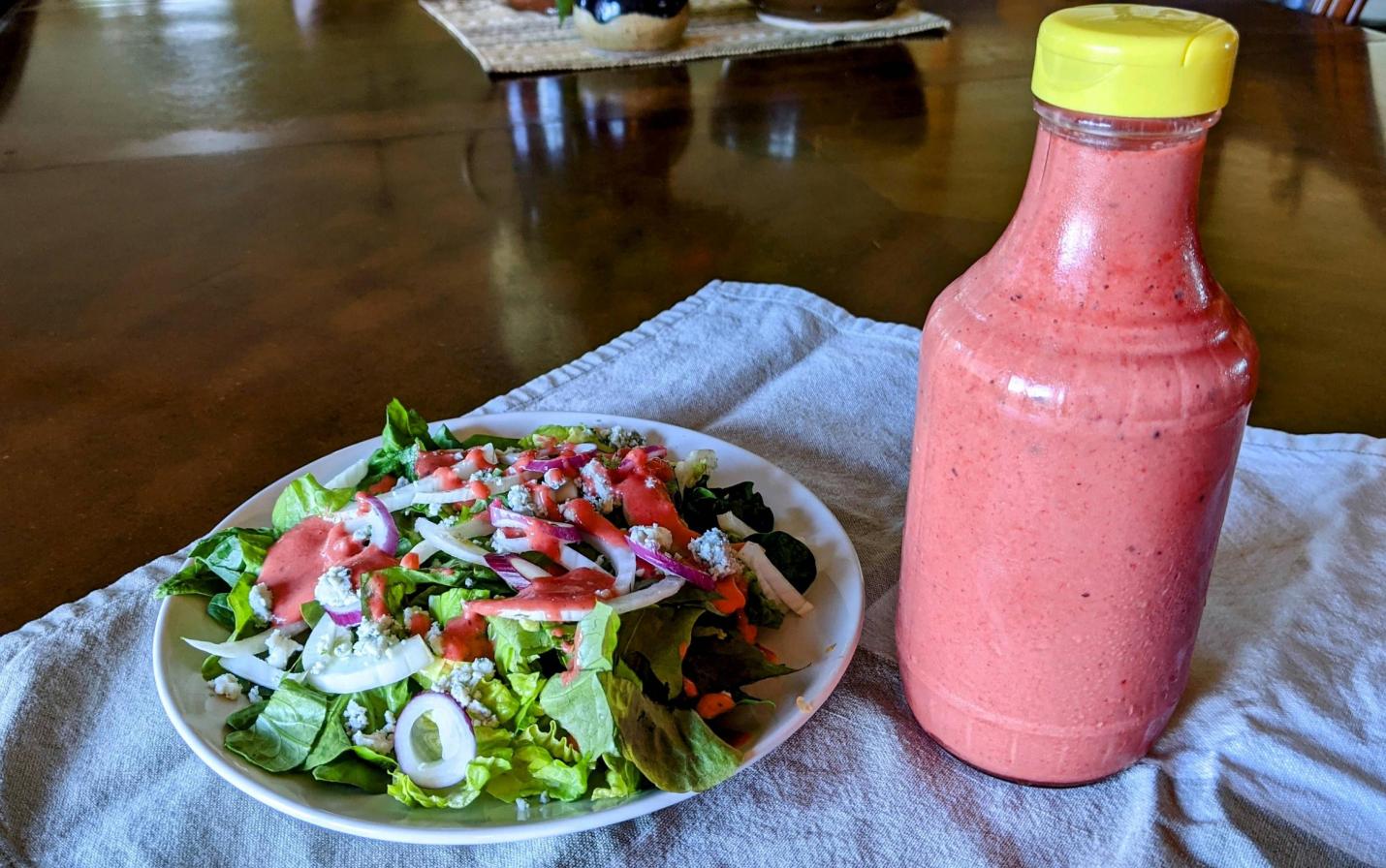 As rhubarb season winds down, it reminds me of how fortunate we are to live here in our beautiful Driftless Area. We have an abundance of locally grown food in our backyards, in our neighborhoods, and at our farmers markets. Locally grown food is only possible when we all work together to protect farm land from development. There is still much work to be done to protect our local farm economy and our most delicious sources of fresh foods – for today and for the future. Your voice and your support make it possible to continue protecting the land our farmers depend on to grow the food that you enjoy every season. It's that connection with your neighborhood farmers market and local farmer that makes this area so special.
We are also fortunate that more restaurants are featuring locally grown food, including the Uptown Café in La Crosse. Chef Adrian Lipscombe recently shared this recipe for Strawberry Rhubarb Vinaigrette. When you support those restaurants, you're supporting local farmers, too.
Strawberry Rhubarb Vinaigrette
INGREDIENTS
2/3 cup chopped fresh strawberries
1/3 cup chopped rhubarb
2 T sugar
1/4 cup apple cider vinegar
1/2 t. salt
1/2 t. course ground pepper
1/4 cup extra virgin olive oil
INSTRUCTIONS
Add strawberries, rhubarb, sugar, vinegar, and salt to the blender, blend until smooth. Add extra virgin olive oil and blend for 1 minute more. Add course ground pepper and enjoy on your favorite seasonal salads!
Store refrigerated for up to two weeks.