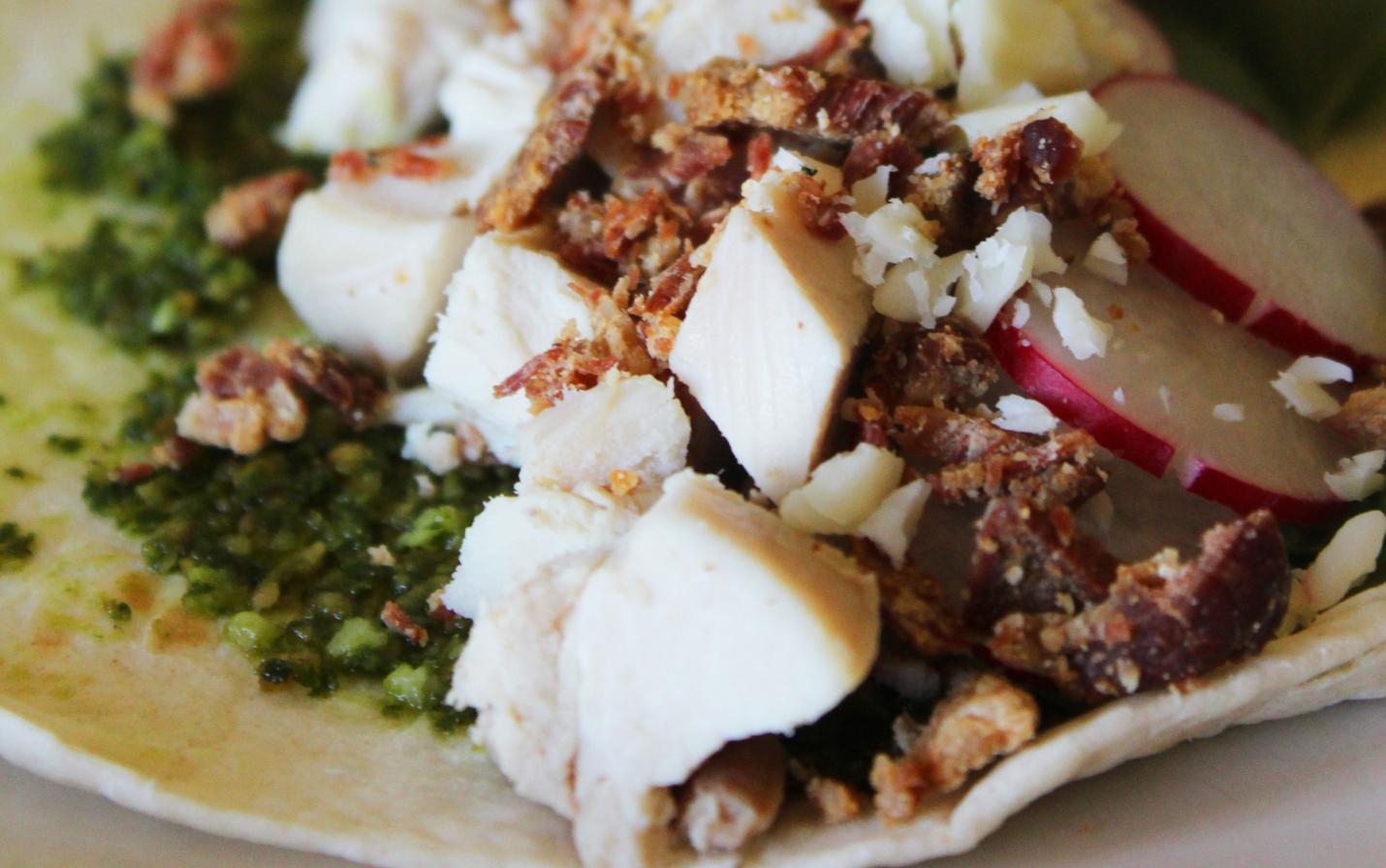 If you're like me, you have basil bulging from your garden and pots! Here is a great way to use and even preserve the fresh yumminess without breaking the bank on pine nuts.
Ingredients:
2 cups fresh basil, washed and dried
2/3 cups toasted, unsalted sunflower seeds (use salted if that's all you have)
2-3 cloves garlic (I use 5-6 because it keeps the riff raff away)
1/2 cup olive oil
1/3 cup parmesan cheese, grated
Salt & Pepper to taste
Directions:
In a food processor, place the basil, sunflower seeds, garlic cloves, and cheese. Pulse a few times or until you get a course meal texture. Slowly add the olive oil while pulsing until you get your desired texture. Add salt and pepper to taste.
Serve immediately over pasta, grilled meat, or bread. To preserve, freeze in ice cube trays, once solid, pop them out and put them in a zipper lock bag.
My favorite way to use this pesto is on chicken wraps! Enjoy and let me know how you used it.