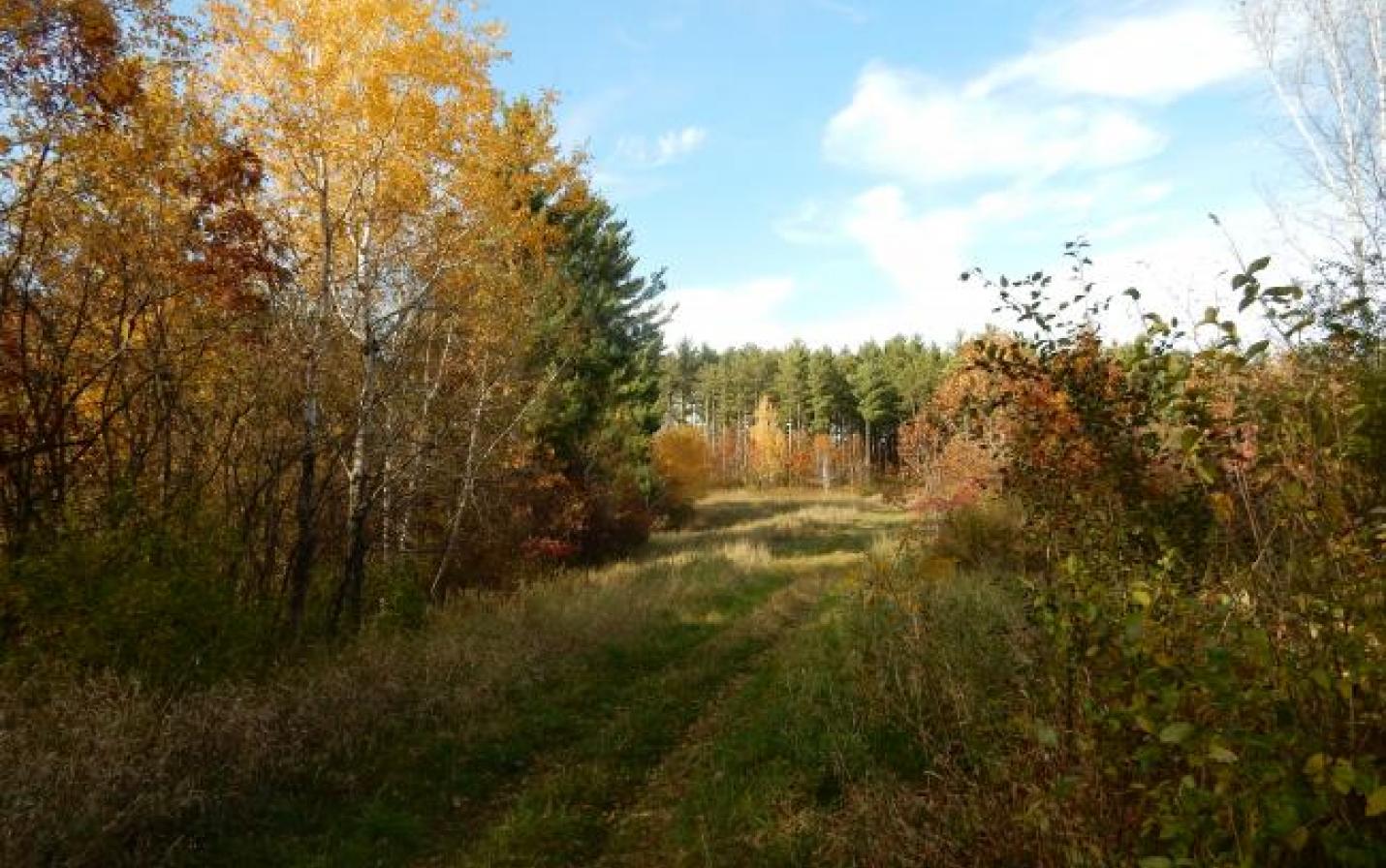 LA CROSSE, WI – A new land conservation agreement between Mississippi Valley Conservancy and Mark Hein will protect important habitat and farmland for at least four generations of the Hein family and future owners of the farm in Trempealeau County.
Mark and Anne-Marie sought to conserve 120 acres of woodland and farmland just east of Ettrick, Wisconsin. The land is adjacent to that owned by Mark's parents, Bill and Mary Ann Hein, who signed a conservation agreement last year with the Conservancy for their 360-acre working farm and woodlands.
"Yesterday my wife and I took a horseback ride on the land," said Mark Hein. "My son was three-and a half when we bought it. And now we have a grandchild on the way."
The land includes 600 feet of frontage on the South Fork of Beaver Creek, the largest trout stream within the Beaver Creek watershed; plus intact oak woodland, including white, black, and red oak; habitat for blue-winged warblers, ruffed grouse, fisher, bobcat, and black bear.
Bobcat and black bear are territorial and require contiguous tracts of good habitat for reproduction sufficient to increase populations.
"The Hein family is leading by example with a land ethic that has been passed down from one generation to the next," according to Abbie Church, Mississippi Valley Conservancy Conservation Director. Combined with the 2018 agreement with Mark's parents, Bill and Mary Ann Hein, "We have created a permanently protected corridor of 480 acres of habitat between the two properties," said Church.
"For me this is a very personal decision," said Mark Hein. "We wanted to preserve it. We wanted to see it managed properly, for me and my family."
Mark Hein grew up walking in these woods, where he recently spotted a cougar. The long tail was a giveaway, he said, and as a veterinarian he knows animals well.
"Prime farmland in Trempealeau County is vulnerable to many threats," said Carol Abrahamzon, the Conservancy's Executive Director, "ranging from frac sand mining to real estate subdivision. The Hein farm includes conservation practices to reduce runoff and erosion, to keep our soils on the land and out of the waterways. Farmland preservation is an integral part of the mission of the Conservancy."
Mississippi Valley Conservancy works with willing landowners in nine-counties of western Wisconsin to permanently protect the natural heritage of the Driftless Region against unsustainable adverse land uses.
Scenes from life on the Hein Farm